Letter to my birds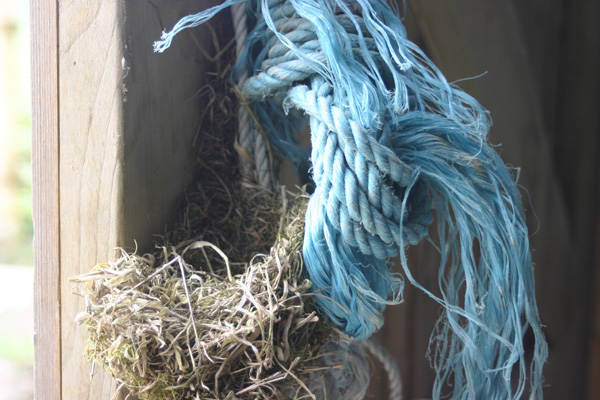 Dear Birds
I am so happy and honoured that you came to make your home and build your nest in my workshop – but please would you use one of the safe ledges, or rafters, or even the little nest boxes I have supplied.   This nest I cannot help but disturb every time I open the workshop door, though I try my best not to, and it seems to swing dangerously on the rope with the slightest wind and I fear for your eggs.  If you were to re-locate just feet away I know you would less interrupted and not at all at risk.
Yours sincerely
The noise and dust maker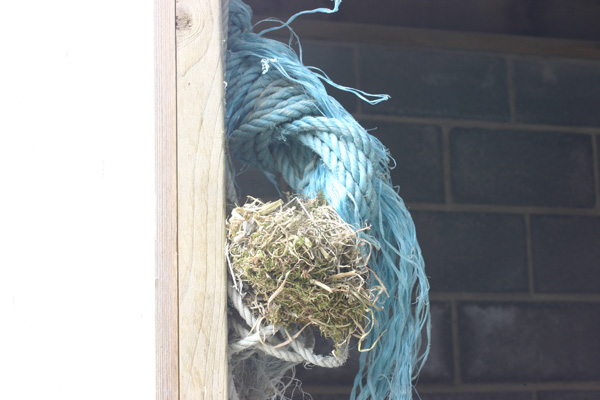 I can understand why this little coil of rope was attractive – I think it is a Pied Wagtail's work – they just forgot it is the only way into my workshop, as I cannot fly in as they do.   It seemed to appear overnight, as I wasn't aware of it being built, but there is masses of grass and moss and the longer strands of grass are beautifully woven into the rope and pressed against the side of the door to keep the hollow cosy.  I feel so guilty about disturbing it each time I go into the shed!