Letters entwined and leaves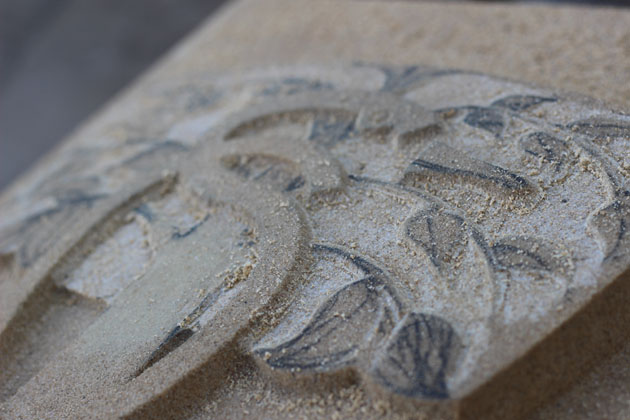 This is a keystone for an arched entrance way, depicting entwined letters and tree design making a distinctive shield representing the name of the house.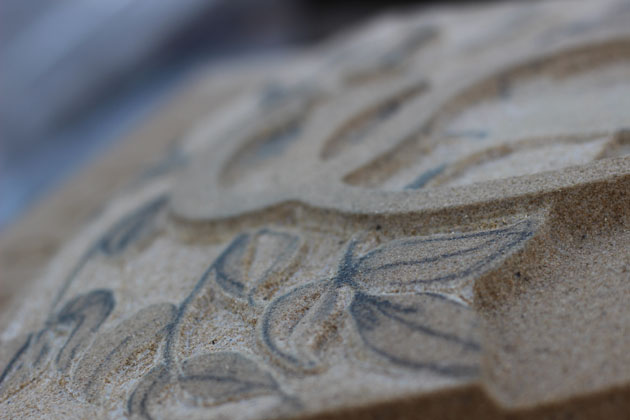 It is  a lovely thing to be part of this personalisation of a building.   This sort of carving harks back to heraldic achievements, showing supporters, a crest and often a motto.
The school badge that was on my blazer pocket had entwined letters, I followed the under and over and around of the letters with curious fingers, delighted by the effect of the embroidery.  It was stitched there to give something to believe in, to be proud of.
Here the letters join, to form a bird shape, surrounded by tree branches in full leaf.  A delightful message.