As light as a feather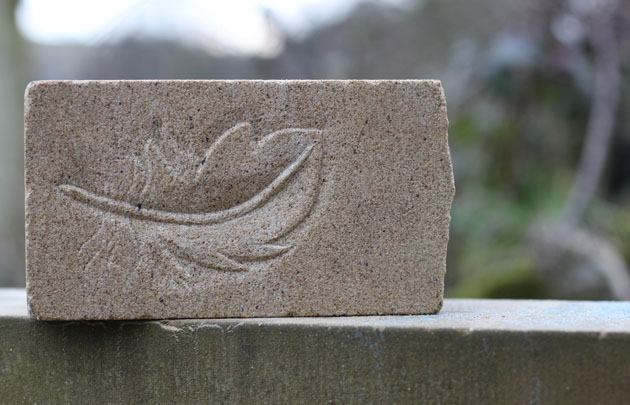 Sometimes when I'm unsure about how a carving will look, or indeed whether I can achieve the result I would like, I have little practice runs.
In this case I've had a trial run carving a feather – I wanted it to look light, and floating – not a quill sort of feather, but a soft, downy, delicate one.  The stone the final feather will be carved into is quite grainy and course, so my practice stone is from the same quarry (getting intricate detail is more easily achieved with a fine grained stone – the finer the better really).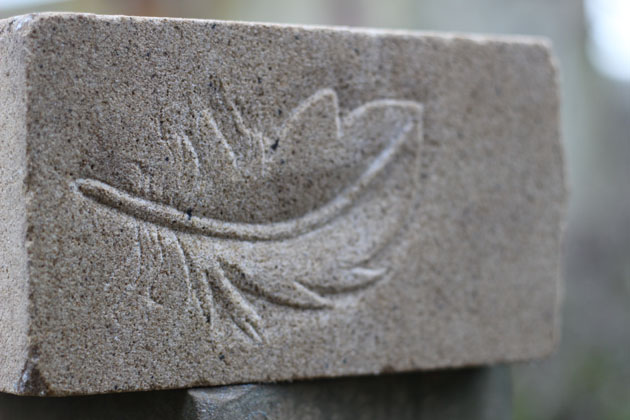 The feather will be relief carved onto the stone and I'm so glad I practiced, the first effort went a bit awry, so I kept turning the stone until all sides were 'feathered'.  I will feel much more confident now to carve the actual stone in-situ.