#LOCALmotion14
Yesterday afternoon I joined #LOCALmotion14 organised by Rural Arts to find ways of promoting Ryedale (Ryedale is the district in North Yorkshire where I live) in a training, networking and ideas-exchanging event.  It was held at the wonderful North Yorkshire Moors Railway station in Pickering – we were in a room just off Platform 2.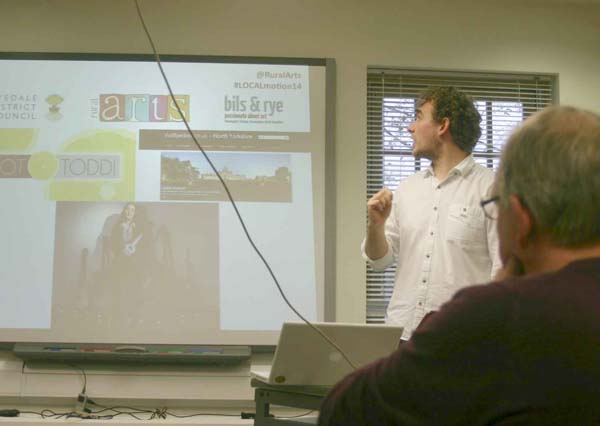 John Hamilton May from Rural Arts gave a presentation and introduction to the meeting and events of the day.  A buffet lunch was laid on, and everyone got chatting,  a talk by John, followed by a one from Bils and Rye – we had a training session from Caroline Todd from Hot Toddi Social Media and a guide on how to make the most of Visit Ryedale website.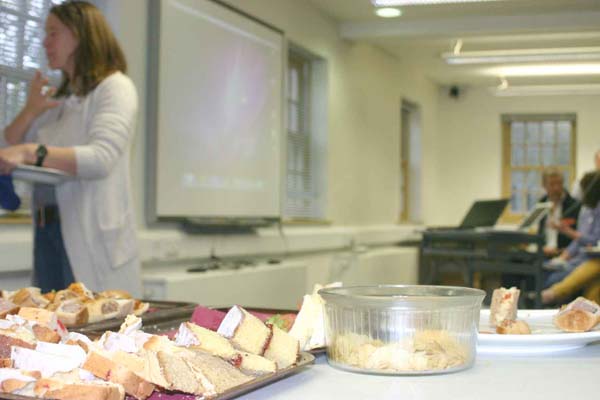 Lots of introductions and meeting new faces and really enjoyed hearing about how others had begun their businesses, or were making their way as artists and there was a very open feeling and excited exchanges, suggestions and ideas about how me might work together to promote the great talent, expertise and creativity here in the very beautiful place that is Ryedale in North Yorkshire.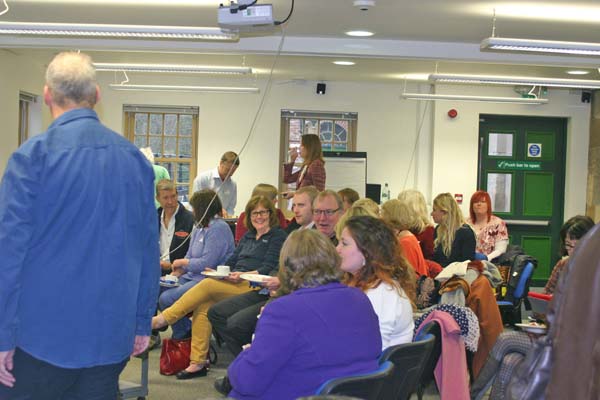 To make a perfect end to the afternoon, the meeting was drawn to a close with entertainment from British singer songwriter Abi Moore.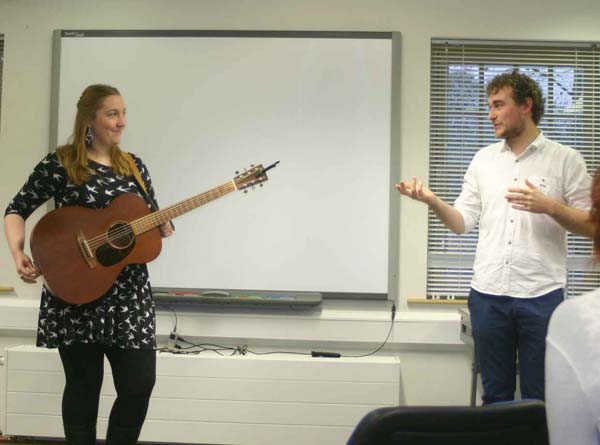 We all had Ryedale in common of course, but I also found that there were so many other connections already there with people I met for the first time, friends we knew, interests or passions we had or that our goals were similar.  I'm a bit shy of the word 'networking', but it was well facilitated by John from Rural Arts – thanks for #LOCALmotion14  – I'm full of ideas and glad to have met such a friendly bunch to connect and (hopefully) collaborate with.