Long Bird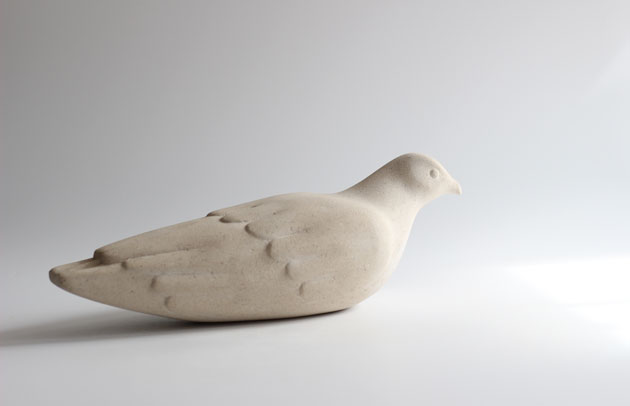 The other day I watched a bird fly towards the old Sycamore tree at my workshop (I was sitting under it a the time) and land on one of the thick, gnarled branches.
I shuffled my position to get a better look and it then seemed to spread out and put its neck and head forward to look over the branch and down at me.  Instead of moving nearer the edge to see better, it just elongated its body and became surprisingly extended.
Perhaps it was simply lying low to the branch to better avoid the prevailing wind, or maybe needed a good stretch.
Not sure, but the lengthy posture now recalled in Long Bird, carved in Portland Limestone.
Long Bird can be seen at Pinkfoot Gallery