A Meadow of Red Campion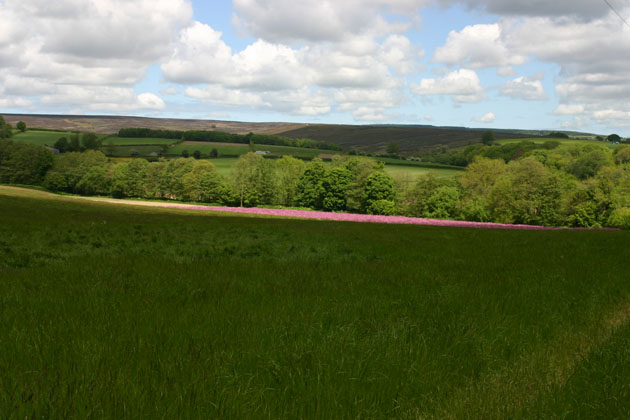 There is a walk I like doing, down the lane and back along a narrow footpath edging the fields surrounding the village.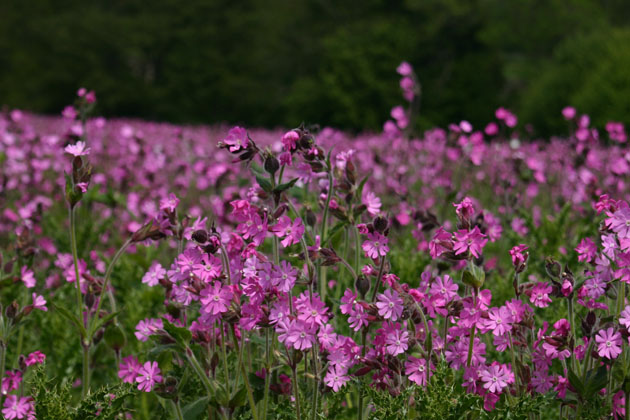 As I join the footpath I'm met with a glorious swathe of pink – a meadow planted with Red Campion – looking so utterly beautiful that I had to go and sit by it.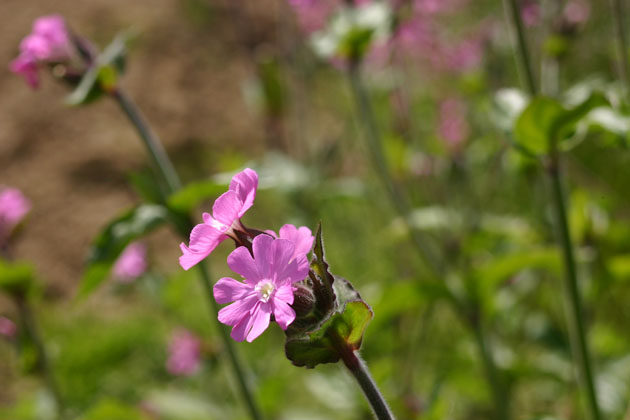 Occasionally there is a white flower stalk amongst the billowing pink.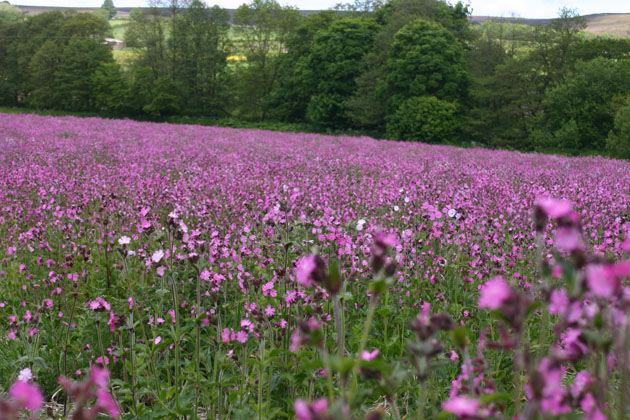 Red Campion displays rose-red flowers.  In places where it grows alongside White Campion, the two may hybridise to produce pinky or white blooms.  The nectar of the flowers attracts bumblebees and butterflies, and several species of moth feed on the foliage.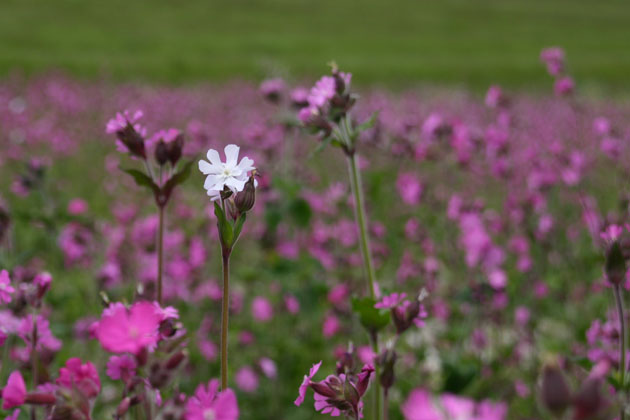 Now I'm sitting next to them, the plants are taller than me and I notice their downy stems. The five notched petals are joined at their base to form a tube, which turns a rich purple brown.  Male and female flowers are carried on separate plants, which continue to bloom from March to November, with some remaining through the winter.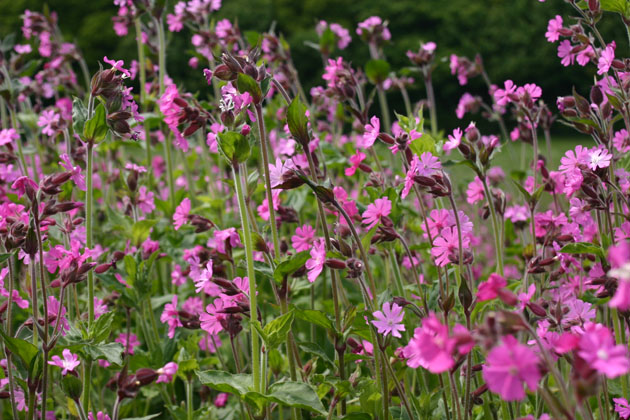 Red Campion is most often associated with lightly shaded areas such as hedgerows, coppice and woodland clearings.  Female plants produce thousands of seeds (the crushed seeds are known as a treatment for snake bites) per season which can remain viable in the soil for many years until conditions are right for germination – it seems 2015 is a good year for it!