Meadowing exhibition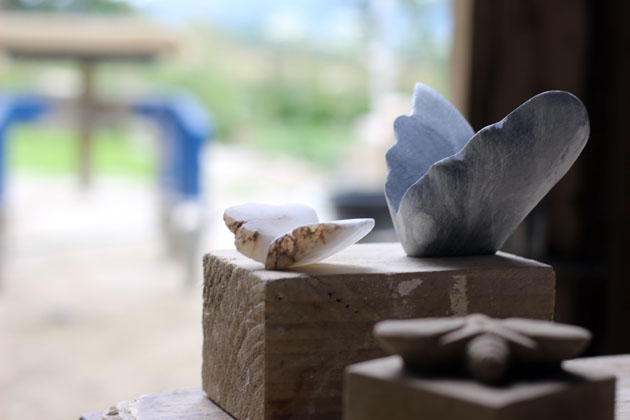 Today in the studio I'm putting finishing touches to these moths and butterflies, ready for my Meadowing exhibition at Mortall Gallery in Barnard Castle.
The small collection of stone sculptures for the exhibition are pieces inspired by the meadow and grassland surrounding my workshop.
This year the meadow has been exceptional, the grasses have grown with such vibrancy, and are throng with insects and birds.   A meadow so full of life and rhythm, its magic has fed my imagination and brought a focus for the sculpture in the show.
Meadowing – an exhibition of stone sculpture at Mortall Gallery, Barnard Castle 17-31 July 2021