Mice are Nice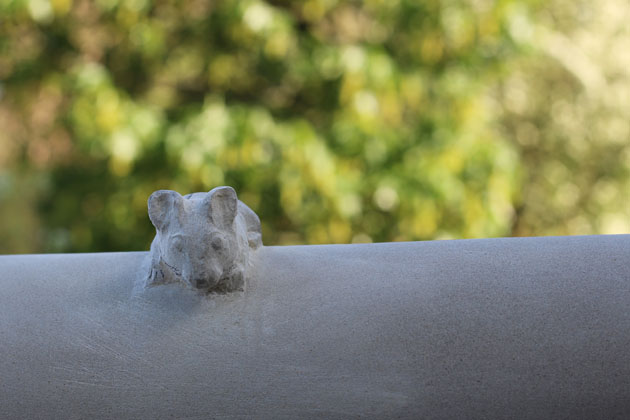 I agree with Rose Fyleman in her poem
I think mice are rather nice;
Their tails are long, their faces small;
They haven't any chins at all.
Their ears are pink, their teeth are white,
They run about the house at night,
They nibble things they shouldn't touch,
and, no one seems to like them much,
but, I think mice
are nice.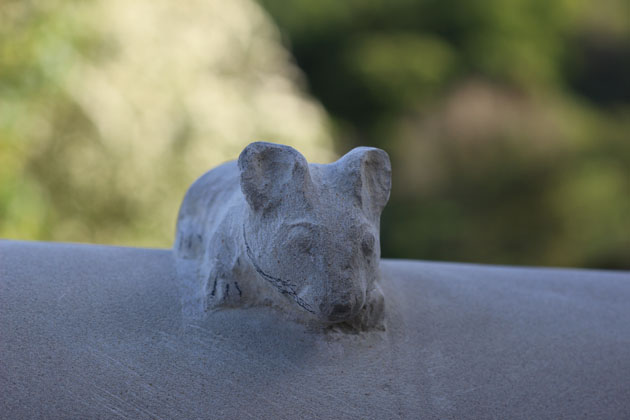 This one I'm carving is clambering up a column, which  supports the top of a Birdbath I'm making.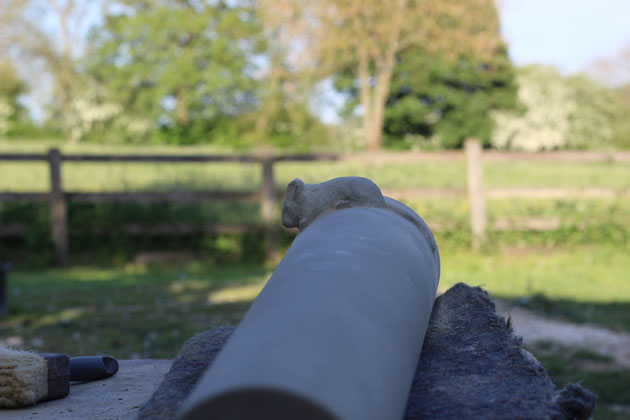 Sometimes I find little mouse footprints in the stone dust in the workshop, and can track where they've been scampering around when I'm not there.  Occasionally there is a little arc, or curve of a tail trail too.