A moorland sort of bird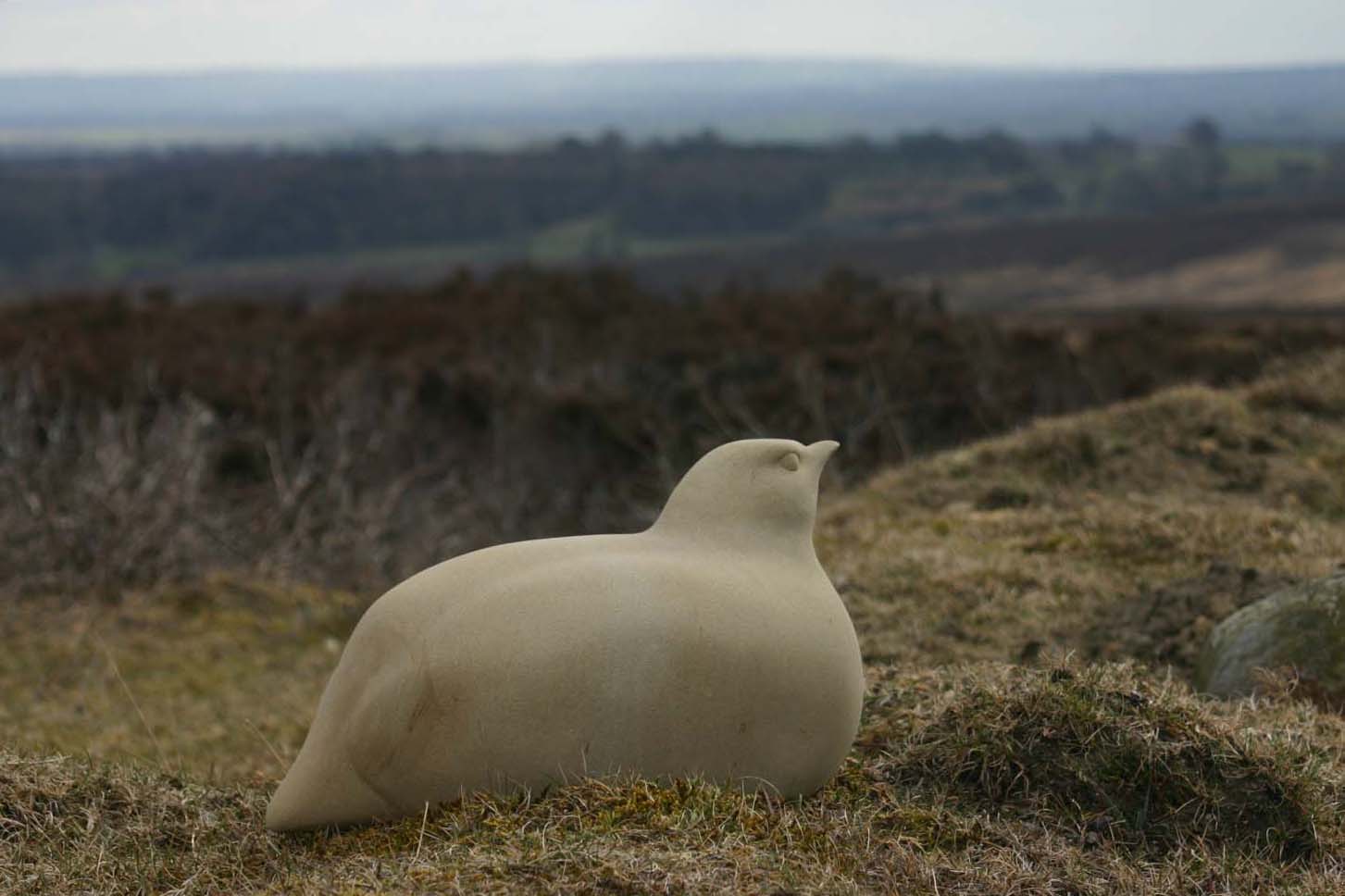 To be more precise, a Partridge.
I've agonised rather about actually giving this sculpture, carved in Yorkstone, the name Partridge – because it didn't quite develop a partridgy enough look.  Other birds kept creeping in during the carving, which I seemed unable to chase away.
Sometimes carvings don't always go as planned, sometimes the stone has a say.  Sometimes the hand won't, or can't create what is in the mind's eye, which is very frustrating –  foot-stamping, tantrum, cry, flop in despair, frustrating.  But I look at this bird now, this Partridge, and I like it, even in its unlikeness, so it came with me onto the moor for photographs, where it seemed quite at home.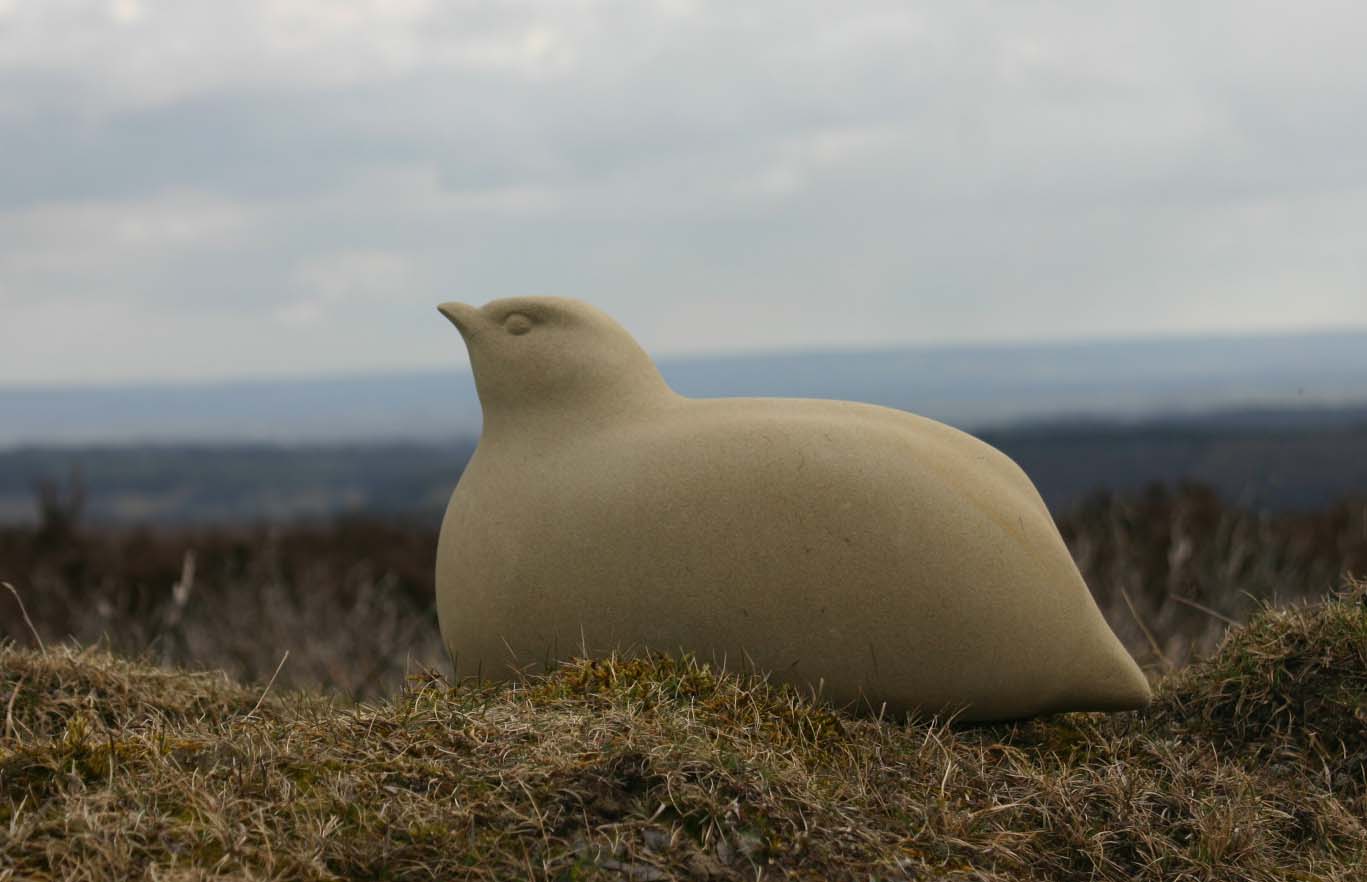 Throughout the time of carving Partridge, I thought about it up here on the moor – the stone colour seems to fit with the peaty, muted colours that characterise the moor at this time of year.  My mind pictured it nestled deep into the rich brown heather, shuffling its plump feathered breast over a small scrape of a nest.  It is definitely a ground nesting bird.