Morning cheer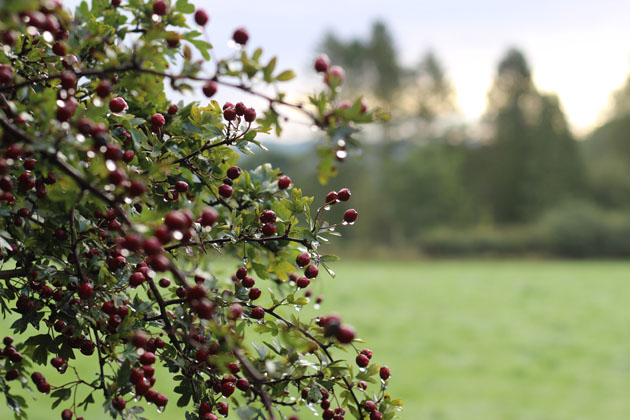 At this time – September – the end of summer, but not quite autumn time – the early morning air freshens the cheeks and dew and drizzle damp, drip.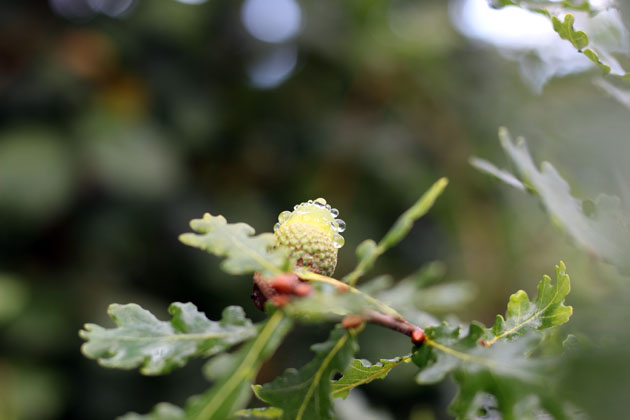 The short walk to my workshop is stop and start – a look closer at little spectacles, spiders' webs glistening with droplets, the newest fresh acorns, the last of the hedgerow honeysuckle, berries turning, and apples ripening.
Nature cheers, and my spirits are lifted.