Mortall Gallery exhibition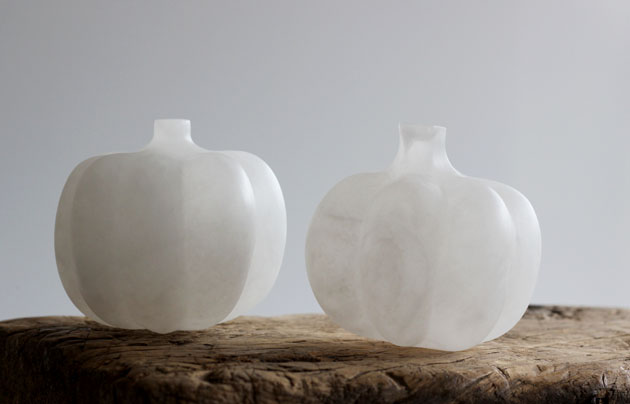 At the beginning of November a brand new gallery – Mortall Gallery in Barnard Castle – opens the doors to its first exhibition.  Next week I'll be delivering sculpture for this inaugural show.
I was approached a little while ago by David Hall, the gallery owner (and also an artist) about exhibiting, and amongst the pieces, he selected for Mortall Gallery were the alabaster pumpkin shapes I've just finished carving.
At present busy preparations are underway, the gallery getting its final lick of paint, signwriting finished, every detail checked and the interior made sparkling in time to welcome visitors.