North Yorkshire Open Studios 2017 comes to a close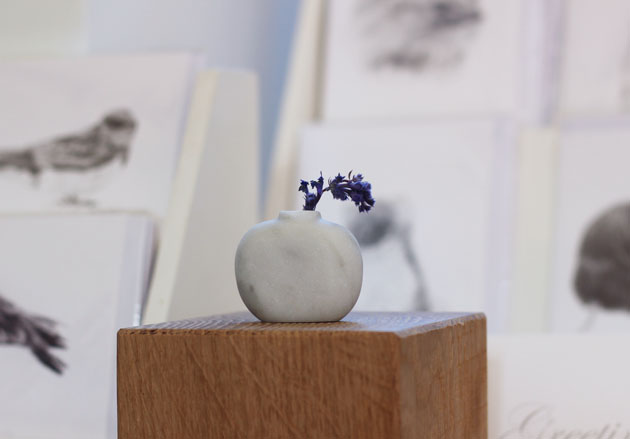 This morning I'm packing up and reflecting on the last two busy weekends of North Yorkshire Open Studios 2017.  Your visits and comments have made me very happy – thankyou.
So many of you have talked of 'wanting to touch' and the 'huggability' of my stones – which is a lovely thing – and very gratifying for me as a sculptor to see the warmth of an extended hand in gentle exploration of a piece.
The picture is of one of my pebble vases, in Carrara marble, which surprised some by how cool it felt.
It does feel quiet today without you all!