Novemberish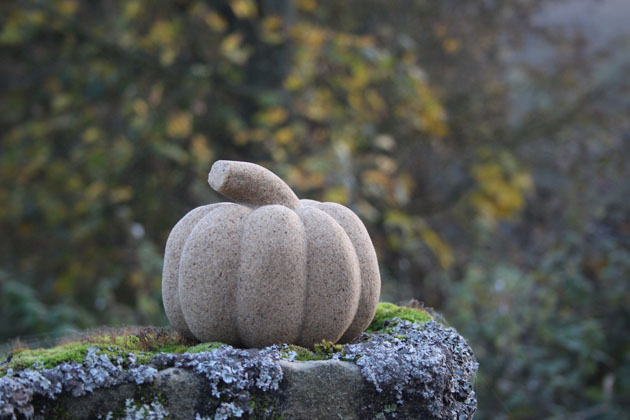 I've carved a pumpkin for Halloween – all that plump roundness, and deeply ribbed skin – irresistable to sculpting hands.
There seems to be a lot of folk-lore surrounding the pumpkin – they're commonly carved into decorative lanterns, called jack o'lanterns for the Halloween season,  I remember carving turnips and swede when younger.  I think the lanterns came about from the celebrations at harvest time originally, but they're now synonymous with heralding us into November. (Jack o'lanterns are named after the phenomenon of a strange light flickering over peat bogs, called will-o'-the-wisp or jack-o'-lantern).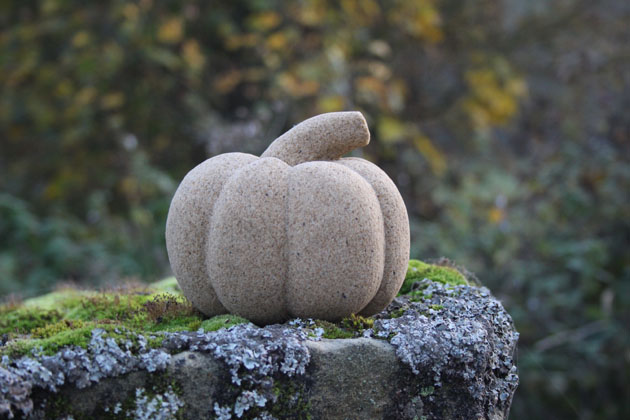 My pumpkin sculpture is carved in sandstone and though Halloween is past this year, it will last well and remains seasonal – it has just gone into my on-line shop this morning if you can't resist its fullsome Novemberish rounds and curves.