Oaks and Acorns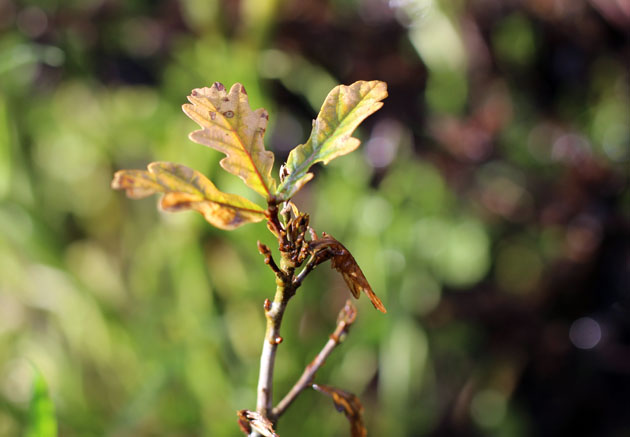 About this time last year I collected acorns, eight in total, and planted them in pots.  For a number of reasons, along with natural withering and rot, I let two dry out during the summer beyond saving, and the geese nibbled three which didn't survive, I have only two oak saplings left.  They're doing fine.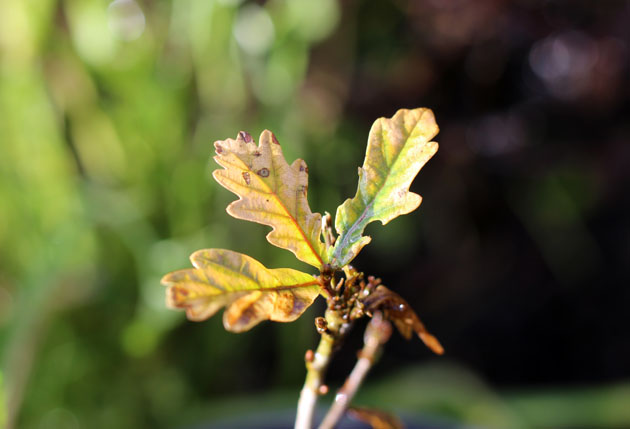 So today, I'm prompted in that it is National Tree Week, I went out and collected more acorns for planting.  I've enjoyed it, despite the sleet (my hands are completely numb from the foraging).  Back to the wind rummaging in the leaf litter, turning it over, muddy wet and worm filled.  There are plenty empty cups, and husks, and then occasionally a sprout, emerging from the tan, egg-shaped nut, which I carefully pocket.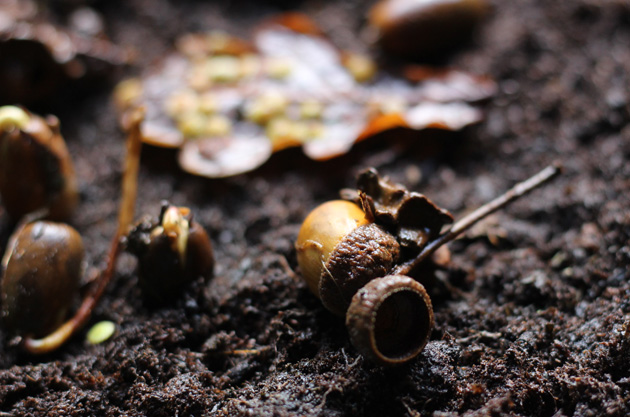 National Tree Week, 25 November – 3 December, was first initiated in 1975 and is the UK's largest tree celebration annually, launching the start of the winter tree planting season.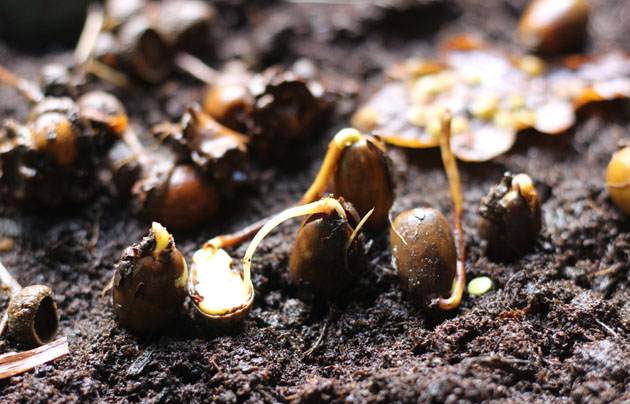 Here's to our woodlands, forests and all things tree!