October Hare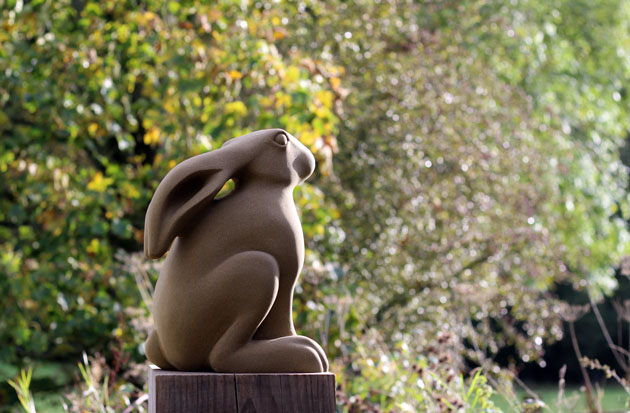 My latest sculpture of a Hare carved in Yorkstone – the hare is in a sitting position, looking out across the grassland on this lovely sunny October day.
Mostly when I see a Hare it is running.  Sometimes in the lane one runs ahead of me, looking for a familiar gate in the hedgerow to a field it knows well and instantly recognises where to go to be quickly out of sight.  It is much less often I see one in a relaxed sitting pose, and it is usually before it has spotted me.
It is always a lovely moment.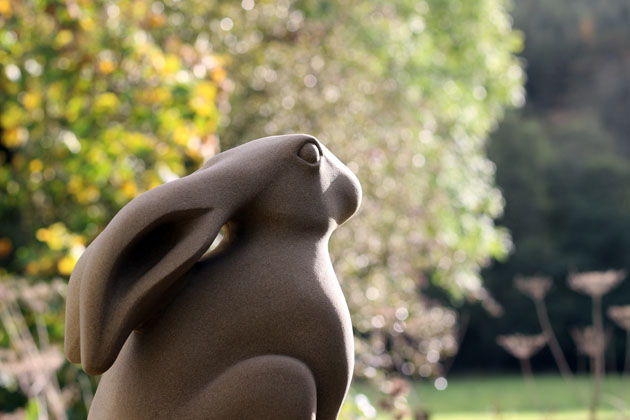 October Hare is one of the pieces showing soon at Norton Way Gallery in their Autumn-Winter Collection.