Open Studio 2013
Preparations are now truly underway for Open Studios 2013.  I will be opening my workshop doors again this year and welcoming visitors to see my latest sculptures, drawings, maquettes and some  prints (which are new, so I look forward showing them and having your comments).
Saturday & Sunday – June 8th and 9th, 2013
Saturday & Sunday – June 15th and 16th, 2013
Open 10.30 am to 5.30 pm each day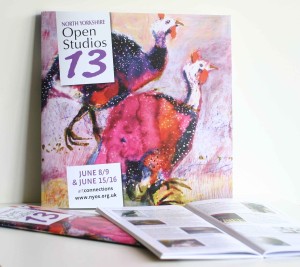 If you would like to plan your trip, brochures are available through North Yorkshire Open Studios, either to download, or y0u can request a copy.  The website also gives lots of information about all the selected artists.
I will be working on a piece over the weekends, so you'll be able to see how a sculpture progresses and the stages of carving.
At the moment I'm painting signs, so you can find the workshop easily – let me know if you need directions – better get back to it!