Otter at Rest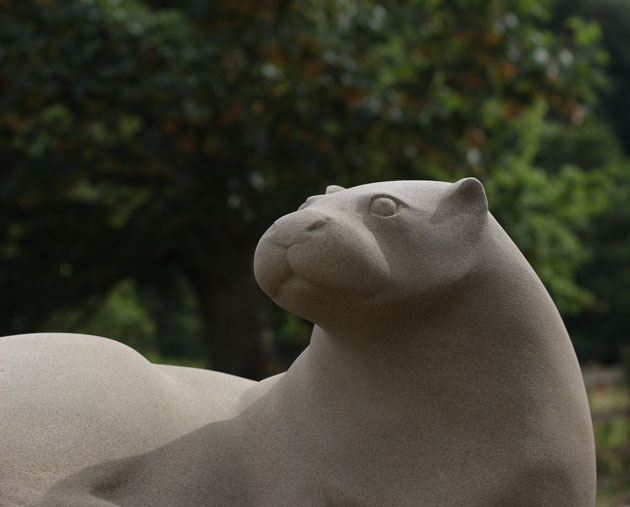 Over the past few days I've been putting finishing touches to my latest Otter sculpture.  It has been so hot I've had to rest too.  A burst of work and then stand back and cool down.
Tomorrow it is being delivered to its new home and I'm very excited to see it in-situ in the garden.  This Otter sculpture is a piece commissioned for a special Birthday and began as a secret.  The surprise was soon shared (not by me!) so everyone could enjoy seeing the stages of it being carved from the raw stone block.
I'm going to miss lavishing attention on this Otter face.
Contact me or see my Commissions Page to find out about commissioning your own stone sculpture.