Otter Country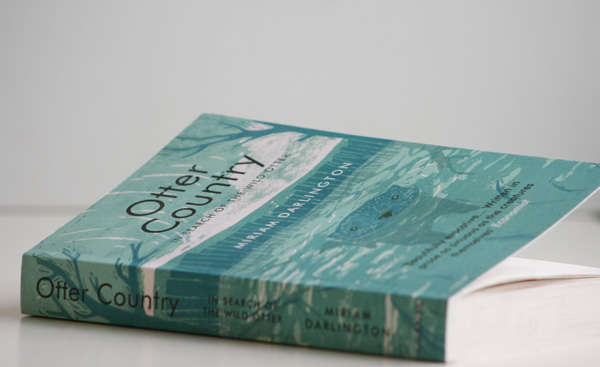 The book Otter Country – in search of the wild otter, by Miriam Darlington, I think may be my best Christmas present this year.
As soon as I had opened it, I just wanted to settle down quietly, and disappear into the story.   The reviews on the back cover heighten the anticipation – ' It is a mesmerising account of the author's search for wild otters in the remote places of Britain.  Journeying from her home in Devon to the rivers of Scotland, Northumberland, Cumbria, Wales and Somerset, and to the Ouse, the river of her childhood.  She takes us on a tour of landscapes, seasons, weather and light, as she tracks one of Britain's most elusive and best-loved animals'.
I'm just now opening the book to read – I'm greeted by an illustration of an otter curled up asleep in the grass – and then four little otter paw prints – see you (much) later!