An Owl called Jack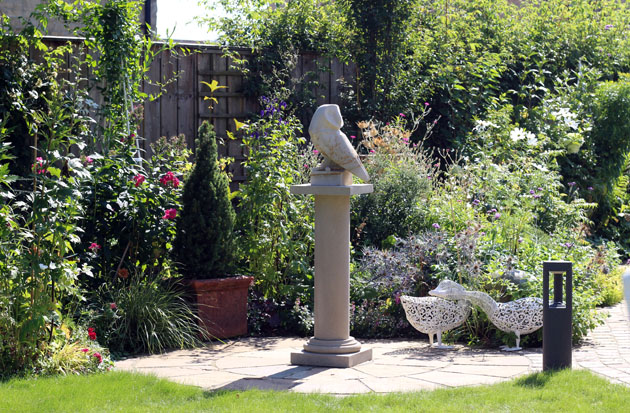 Recently I delivered a commissioned owl sculpture to its new home, the most beautifully tended, flower filled garden.  From the moment I arrived butterflies and bees flitted between the beds planted in creatively soft colour swathes and a wondrous mix of textures.
Stone paths led me round in curves, to view points, stone paved circles and sitting places.  I felt so pleased for Owl.
One of the circles had been cleared and Owl's plinth was placed in the centre.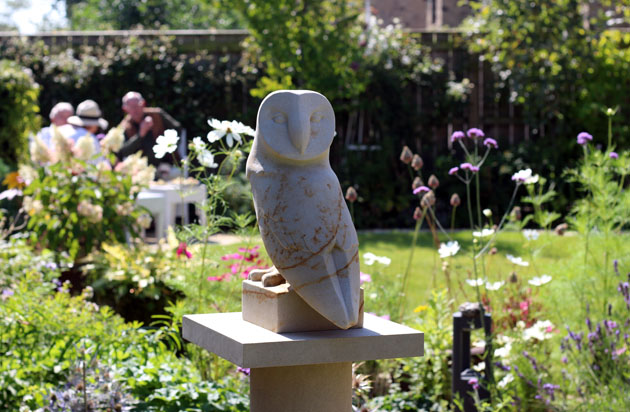 As we sat and enjoyed lunch in the middle of all the flowers I was told that they'd planned a 'christening' with all the family the following week.  This morning I received a lovely card to say that at the ceremony their grand-daughter had decided on Jack as the name for Owl.