Partridge Sculpture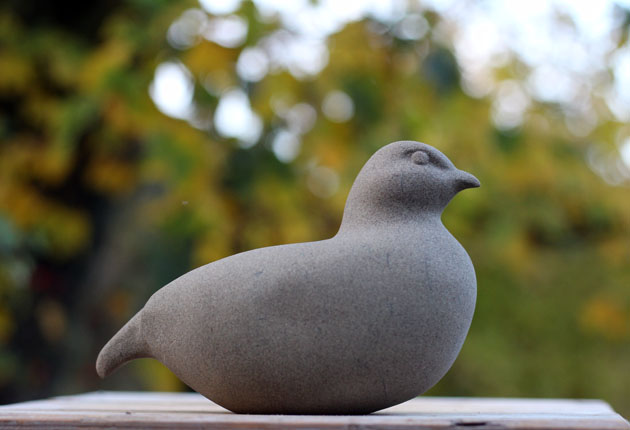 Partridges are forever connected to the Pear Tree, from the Twelve Days of Christmas carol but really they're ground birds.  I watch them often here at the workshop as they visit regularly and do like to find a vantage point as a 'look-out' post, usually a block of stone, or the workshop roof (where they make a lot of noise landing on the wriggly-tin).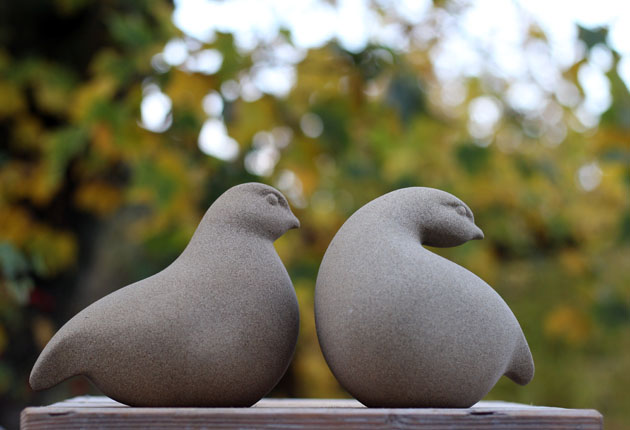 In these Partridge sculptures, I carved detail in the stone to give them this alert 'looking' character, but still retaining their gorgeous round bodies.  They generally appear to be busy and bustling about in some urgent activity, and I've tried to suggest this too.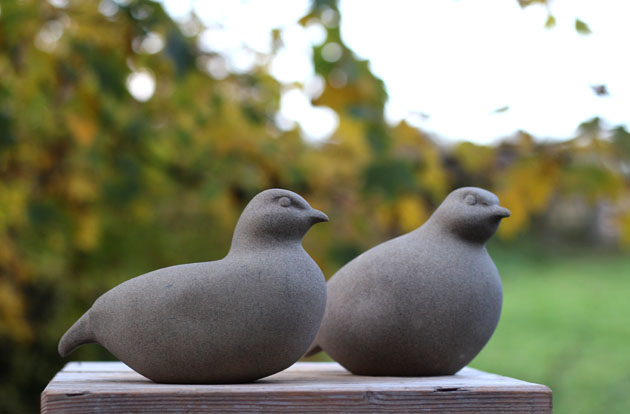 Partridge Covey sculpture carved in Yorkstone.
Birds available individually or as a group- currently being shown at Watermark Gallery