Peep Egg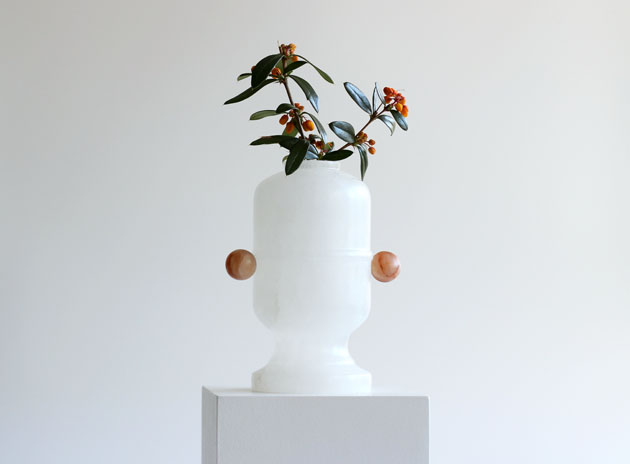 A Peep Egg vase for Easter.
I made this vase based on the design of a Victorian optical instrument, which was affectionately known as a Peep Egg.  This personal viewer allowed one person to view a still image through a glass lens in the top.  More complex versions were equipped with many openings and moving parts to simulate daytime and nighttime.
These viewing eggs were often made as souvenirs for a special event, festival or exposition.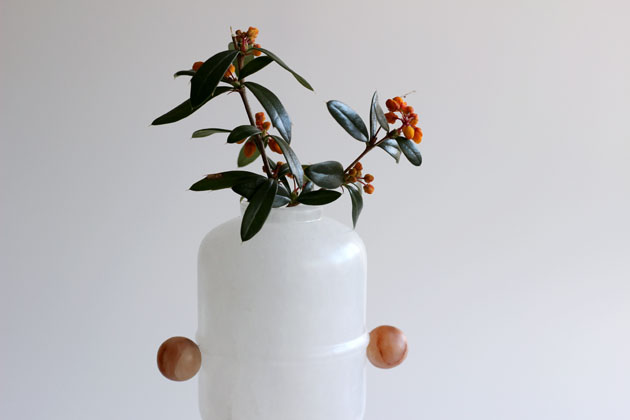 The Peep Egg is made of alabaster so that the light passes through the body of the device and no other source of illumination is required.  The body is fitted with twin alabaster handles rotating a spindle so that two or three prints can be mounted inside the body of the egg.  Each person turns the handle at their own speed to see each of the images.
Happy Easter
I've made this alabaster Peep Egg to wish you a Happy Easter, and purely as a vase for buds, cuttings and stems – though it is intriguing 'peeping' into the interior through the opening at the top – and light does show through in the softest, most refined way!