Pikorua sculpture for New Zealand Garden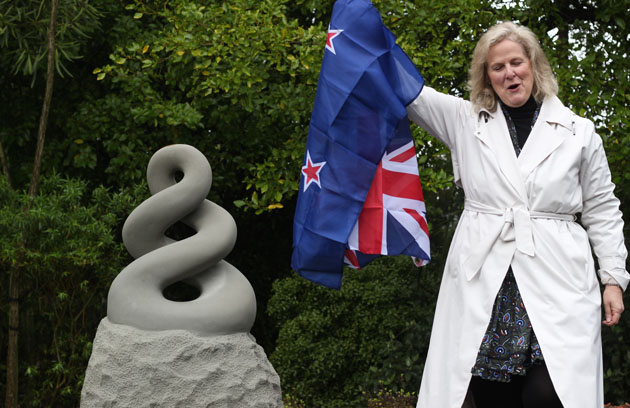 This weekend was the re-opening celebration of the New Zealand Garden in Valley Gardens, Harrogate and unveiling of the garden's new sculpture.  The New Zealand Garden has undergone a refurbishment, part of which was to include my Yorkstone carving.
The sculpture, a commission through Harrogate International Partnerships, is a Pikorua, a Maori symbol representing eternal friendship.
I kept a bit of a diary of the process and stages of creating this piece, the installation and the final reveal – you can read all about it here – Pikorua Sculpture