A Plain and Simple Stone Birdbath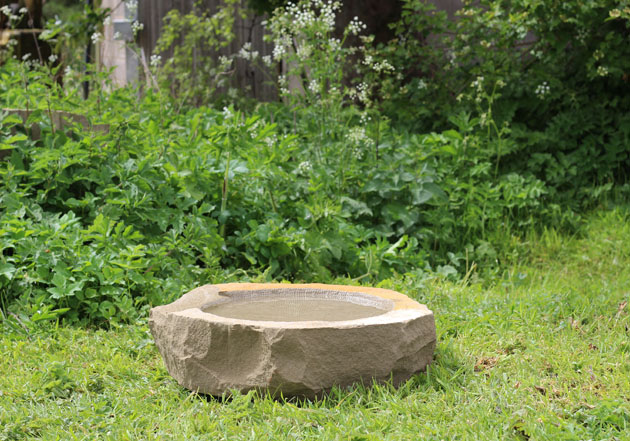 How gorgeous it is to let the natural textures and colouring of this Yorkstone be the guide for the styling of this simple stone birdbath.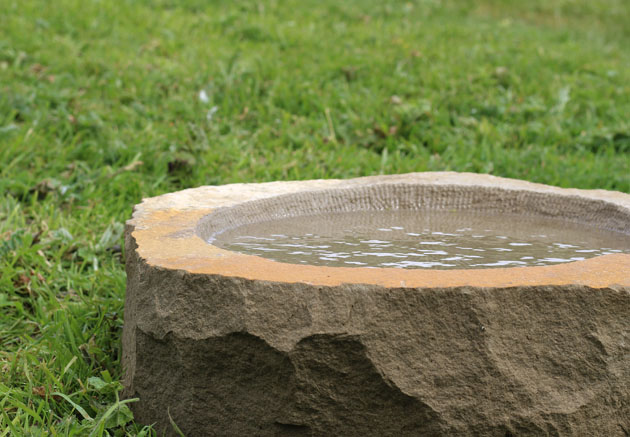 I think it lends a homely, rustic feel with just enough chiselling to hollow out a bowl from which the birds can drink and bathe.  A natural, understated feature which is ever-so useful to our feathered friends!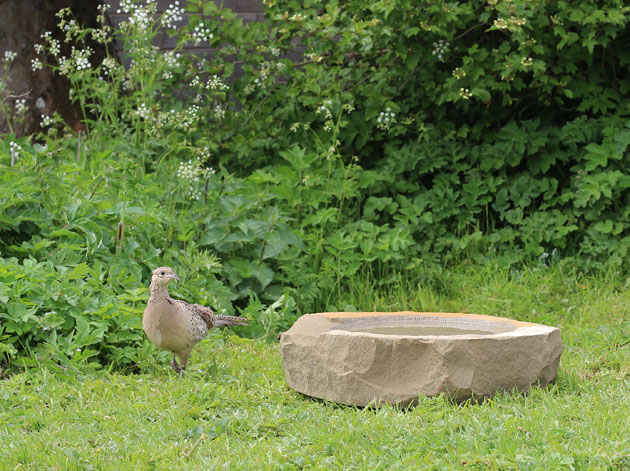 So impressed was she, that this pheasant came by to take a closer look!