Plume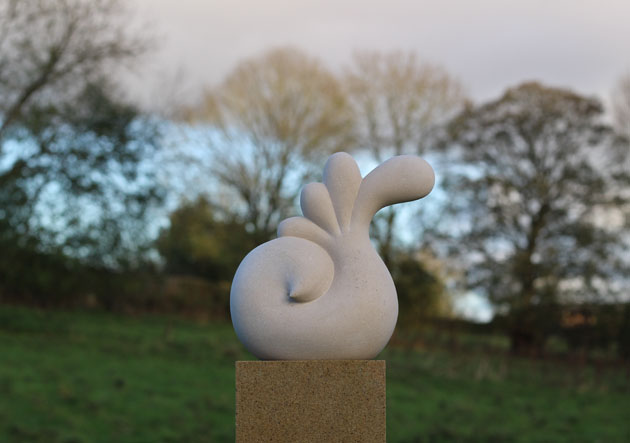 I've been working on a series of maquettes for a piece called Plume – this is one of them carved in Portland Limestone.
I become rather fond of these models, they are a collection of open, honest, sometimes unresolved, sometimes unfinished, experimental trial runs.  They teach me a lot about what needs further work, what shapes collide and which ones compliment, before embarking on the larger piece of work.
Once they're completed, I'll line them up and go through each one and explain why I chose the one I did for the final sculpture.