Pressing Matters and Sewings On
This weekend I spent a thought provoking hour (might have been more actually) visiting this Art Installation in four buildings in Appleton village.  I don't know why, but the words art installation put me off, they don't describe anything, I don't understand them and I get the feeling I'm going to be confused and not grasp what's going on – in fact I have visions of spanners and it costing much more than I was quoted for.
Anyway, that wasn't the case – the art being shown/exhibited/displayed used non-traditional materials (a sort of rubbery mesh cloth used to place under rugs to stop them slipping about) and was inspired by sculptor Anne Thalheim, creating a homage and celebration of 'invisible hands' who sustain the buildings and make Appleton such a friendly, active village community.
The buildings are lovely places to visit – the creative pictures embellished the Reading Room, Wesleyan Chapel, Village Hall and Church.  The images 'drawn' with the 'fabric' were bold, sensitive, clever and joyful expressions of care, concern, love, thankfulness and human-ness.  Thoroughly enjoyable.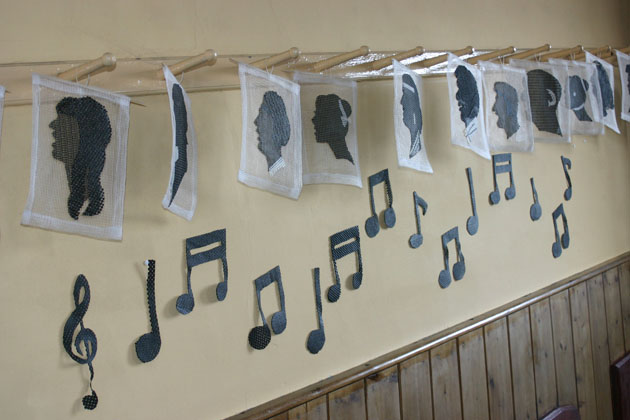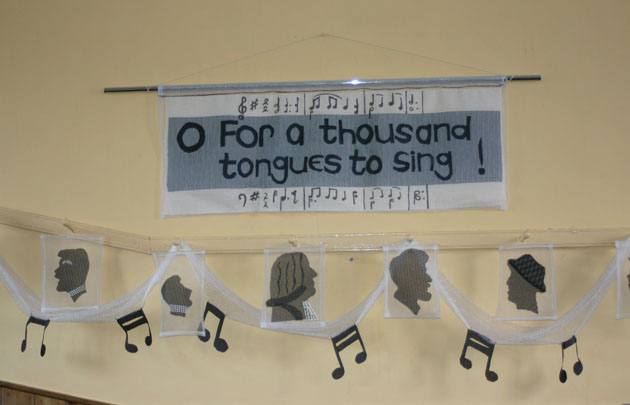 Pressing Matters and Sewings On is on each weekend until the 25th May – 1-5pm.  Anne has a lovely blog which tells you all about all the clever hands and the project coming together.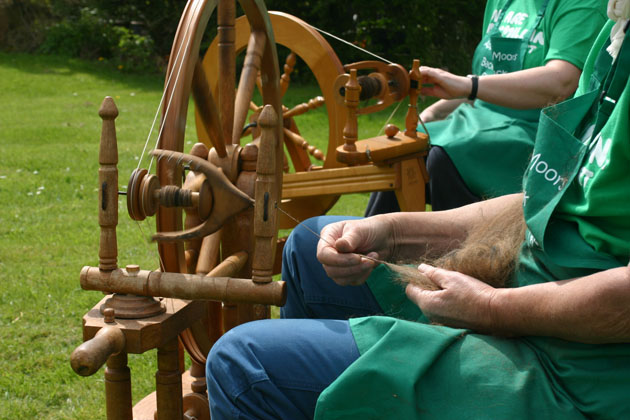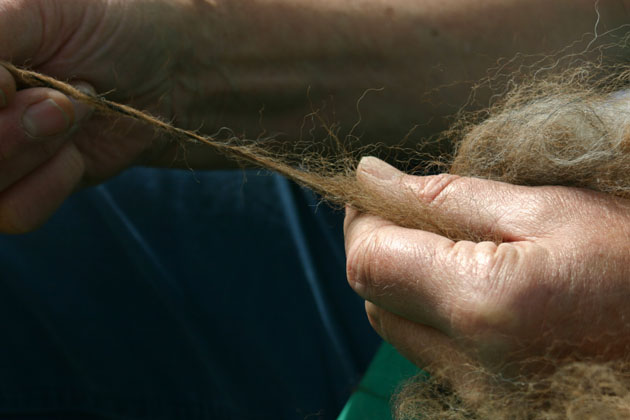 I happened to visit on the weekend when another event was also taking place in the village hall – the Macmillan Alpaca Challenge – some alpacas were being sheared and the fleece was going to be carded, spun and knitted into a sweater, all in one weekend.  There were ladies out on the lawn spinning, and busy activity inside of all the stages – the wool is beautifully cosy and light, in such lovely colours and I had a go at felting.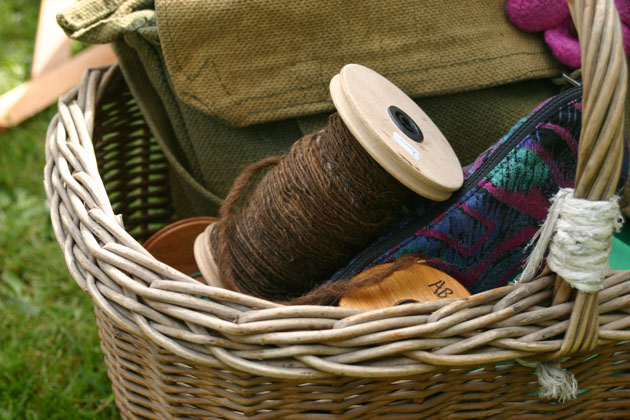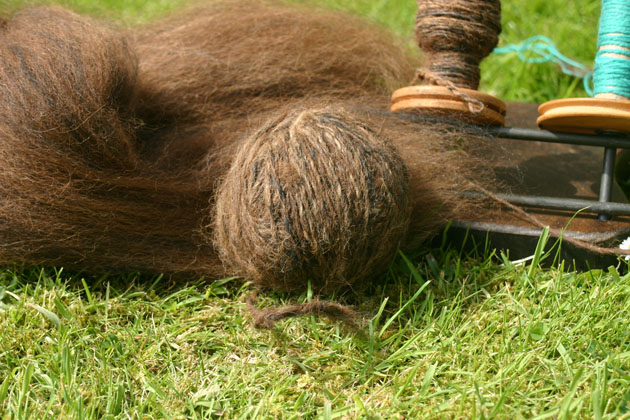 When I left they were just beginning the sewing up of the jumper!  I bought some raffle tickets in the hope of winning it.