Pretty Posies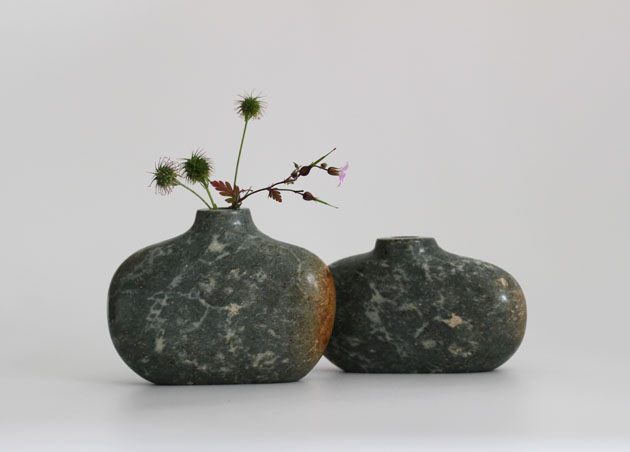 Picking fresh flowers from the garden and bringing them into the house for display is a divinely simple pleasure.  Arranging little posies, single buds, or a tangle of tumbling stems brings delight, and doesn't it give such happy satisfaction?  A touch of nature right by your side, on table, shelf, bedside .. oh, just anywhere … fills the heart, and is just …  goodness.  Petal and stalk shaped goodness.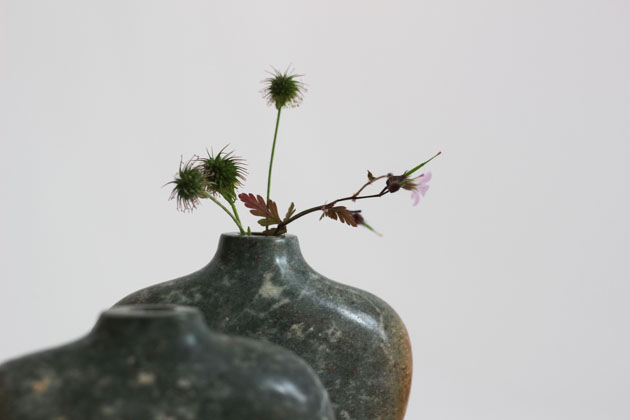 Of course a sublimely beautiful receptacle for your carefully snipped stems is important.  (Yes?)  As I've been making these pebble vases I've been thinking about the little arrangements they will display, and have shaped them as exquisitely as I can.  Some are for dry stems only, and the larger ones will hold fresh flowers too.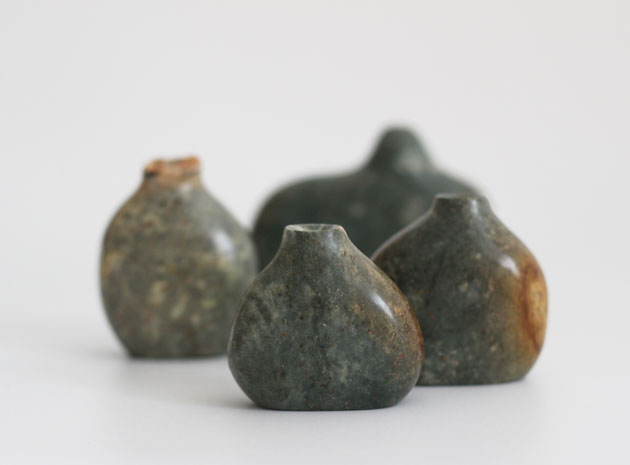 This green serpentine stone, with its glory of speckles and variety of markings, makes each vase utterly unique and a little work of art in itself.
This collection is on its way to Elementum Gallery, so please contact them direct if there's one you've fallen in love with.