A reward for not weeding
A nettle patch at my workshop grows gargantuan, along with willow-herb and the thugish Hogweed – they're all fighting with dock and bramble!  My plan was to clear the area, and I even set aside time to do it, but found it so full of insects, crawlies and caterpillers that I left it to nature.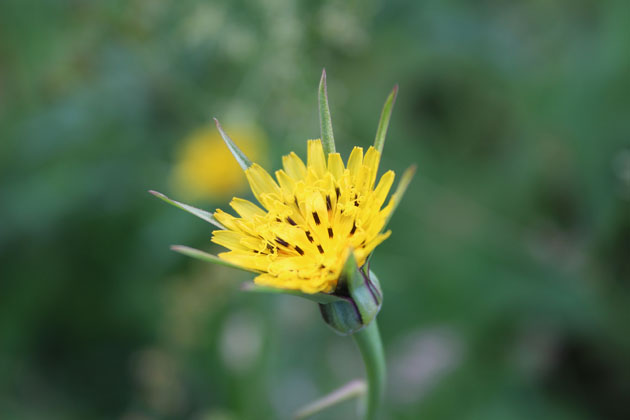 Just now I spotted a yellow flower in the midst and fought my way towards it – not noticeable at first, but as I parted the long grass, a large whispy seed head also came into view, they're called Shepherd's clocks.   This is the beautiful wildflower Meadow Salsify – or  Meadow Goat's Beard.  I haven't seen it growing here before so am delighted with my find.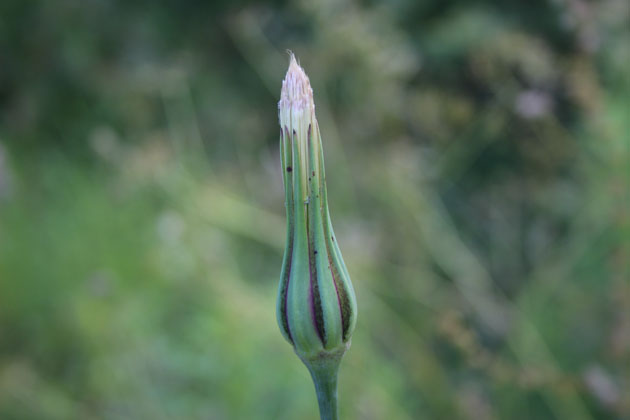 Its large yellow flower-head opens and twists slightly towards the sun each morning.  In the early afternoon, the flower-head closes again.  The English poet, dramatist and essayist Abraham Cowley (1618 – 1667) wrote about the Goat's-Beard plant.
The goat's beard, which each morn abroad doth peep
But shuts its flowers at noon and goes to sleep.
The propensity for early closing resulted in old country names of 'Noon-flower' and 'Jack-go-to-bed-at-noon' being given to the plant.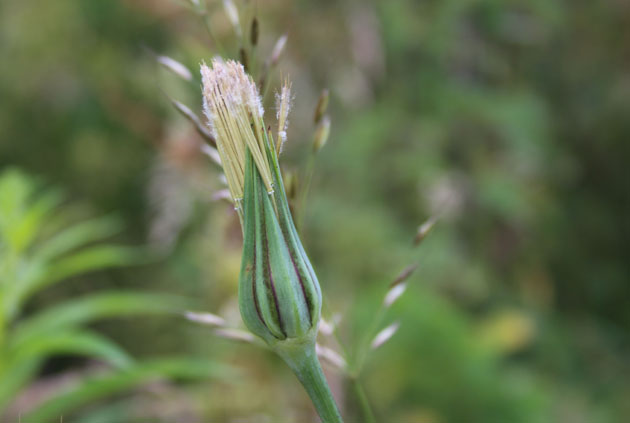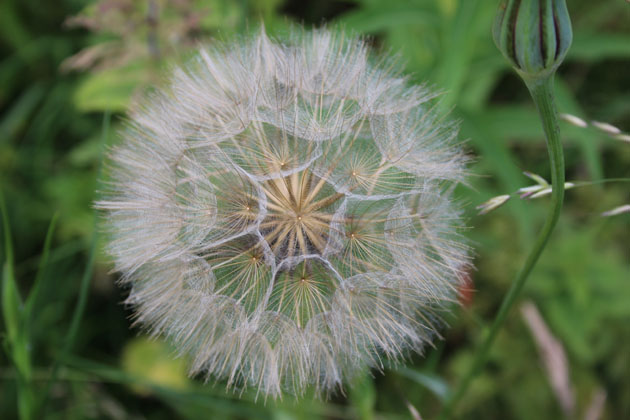 At some point in the afternoon the wind took seeds away leaving an imperfect sphere with only a few fluffy tufts remaining.  I will be glad if some landed nearby and they twist their way through the meadowy weed tangle again next year.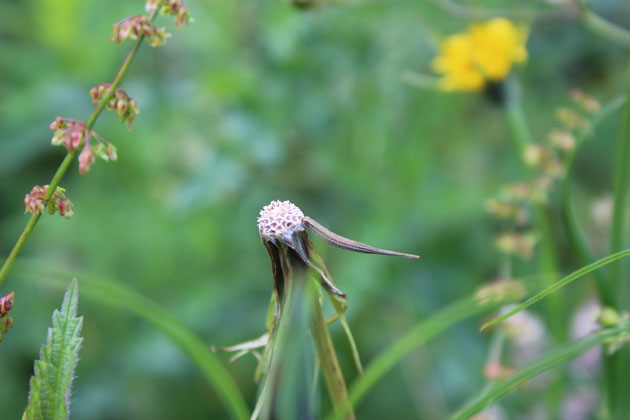 Every part and stage of this plant is beautiful, I puffed at the remaining seeds and they took upwards on their journey, leaving a dimpled white plate telling how they were once anchored.
I learn that if you break its stem and collect the sap that runs out, and dry it, you end up with something resembling chewing gum – do let me know if you've ever tried this – I think I'm going to …