The Rievaulx Terrace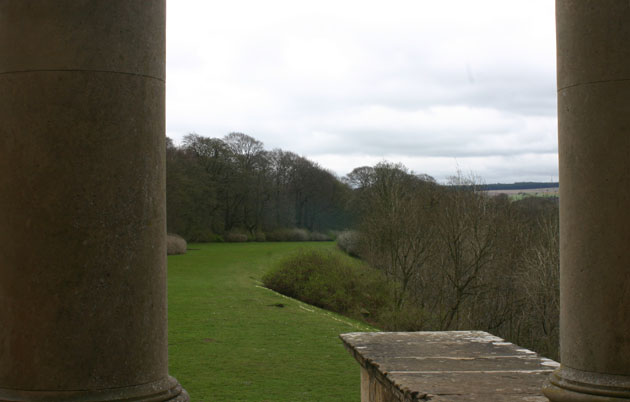 The Rievaulx Terrace was created about 1749-57 by Thomas Duncombe II, to provide a long view of the medieval abbey ruins in the valley below.  Duncombe would bring his guests over from nearby Duncombe Park to enjoy the landscape.  As they walked along the curving Terrace, a carefully contrived series of thirteen different views of Ryedale and Rievaulx Abbey gradually unfolded.  He also placed classical temples at either end of the Terrace.
I visited today and took the footpath through the wood from the visitor centre.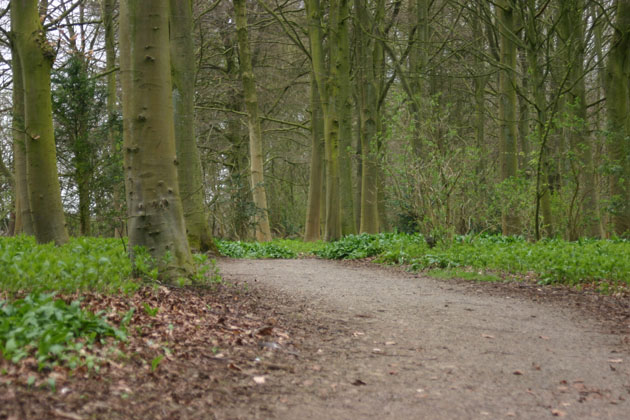 Recently I got an invitation from the National Trust – Rievaulx to apply  to show my sculpture as part of an exhibition they are having later in the year called Temple Treasure.  I rather shamefully admit that although Rievaulx is only 15 or so miles away, I had never been.  A pile of stones made me feel immediately at home.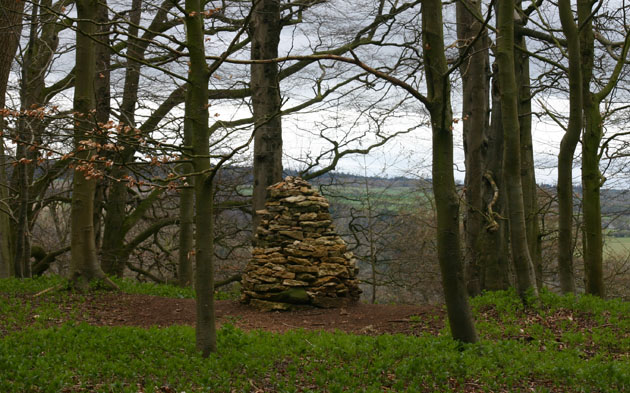 Then I came across the Sky Glade – what a wonderful idea, and I did just as they suggested.  'Take a minute out of your busy day and lean back on the sky glade pillars, relax and watch the sky go by….'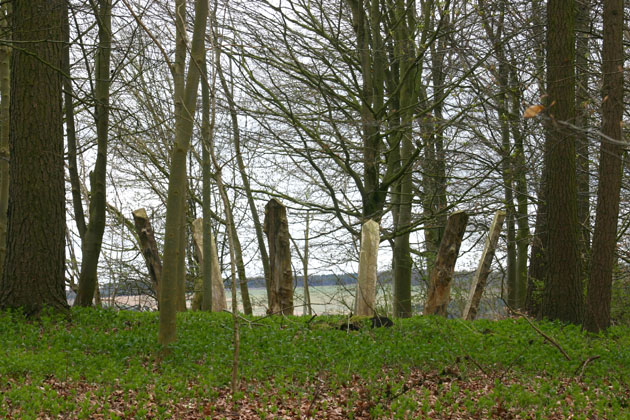 The woodland was full of busy birds – lots of nest boxes everywhere, old stumps and piles of timber for hiding places and insects.   One of the trees had a hollow and I was just wondering what might live there, when out popped a little furry face!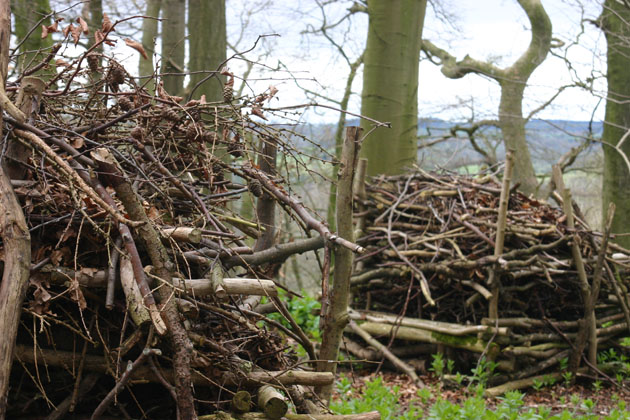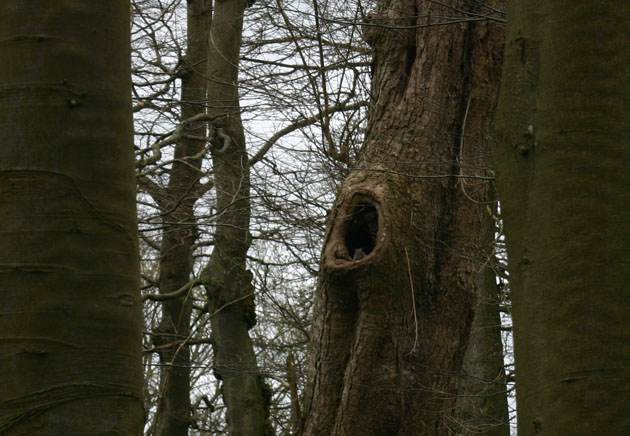 Then the path led out onto a great green expanse with those talked about views, and the Tuscan Temple.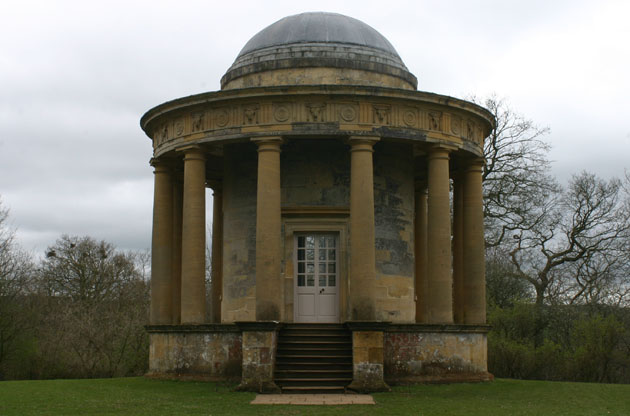 The sight of it suddenly took me back in time, and I was some elegant lady, full of skirt and pleasantries, taking a summer stroll and much needed air – but actually I strode round the architecture and thought about who had carved the solid stone columns.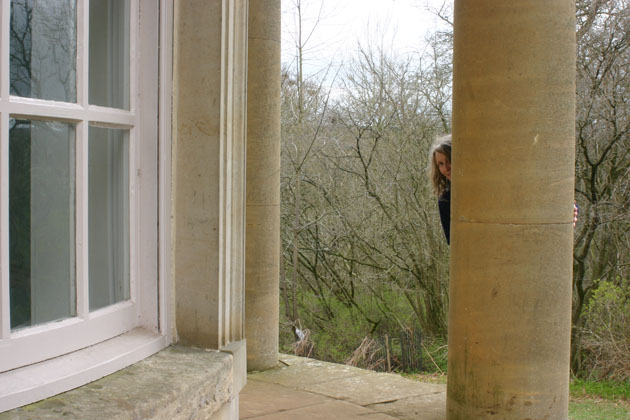 Some more modern carving has taken place on the beautiful curved ashlar blocks.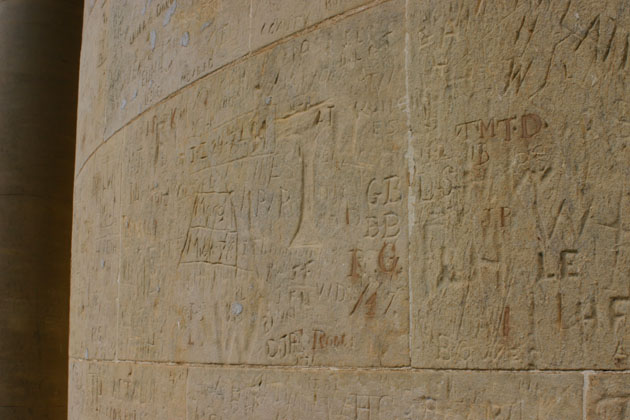 At the other end of the Terrace the Ionic Temple.  Built by Duncombe so that after their tour of the garden visitors could have something to eat.  The Temple was provided with a kitchen in the basement, from which he and his guests were served meals in the ornately decorated room above, sheltered from the North Yorkshire breezes.  In the 19th century the Ionic Temple also housed the gardener, who mowed the grass and sold tickets to visitors, who were welcome to see what was described as 'a bird's eye landscape, a casual glance at a little paradise'.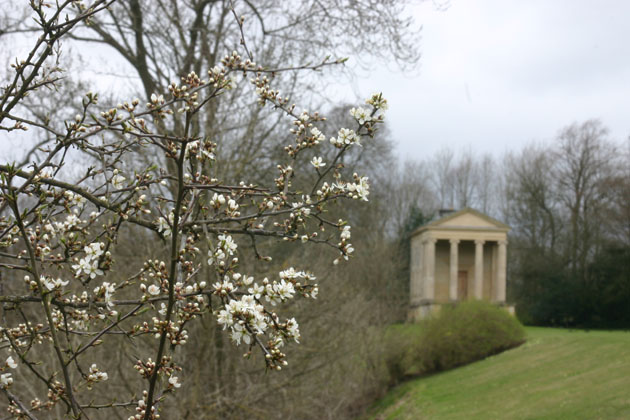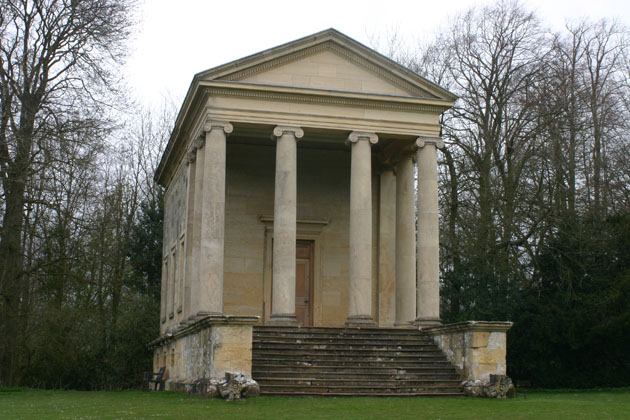 In the basement of the Ionic Temple (the old kitchen) was a wonderful exhibition explaining the history of the Terrace and how it came into being.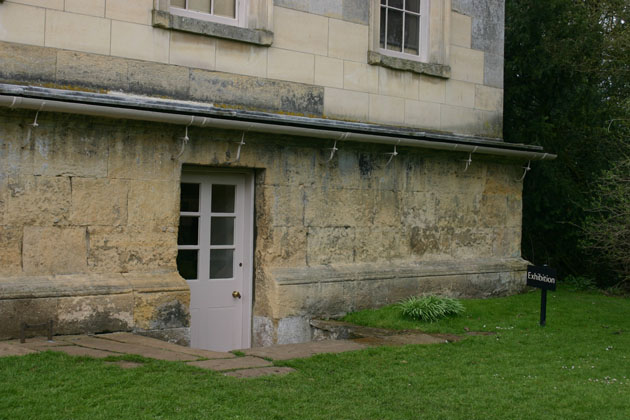 And this is what it was all about, vistas cut through the woods frame a series of distinct views of Rievaulx Abbey and Ryedale.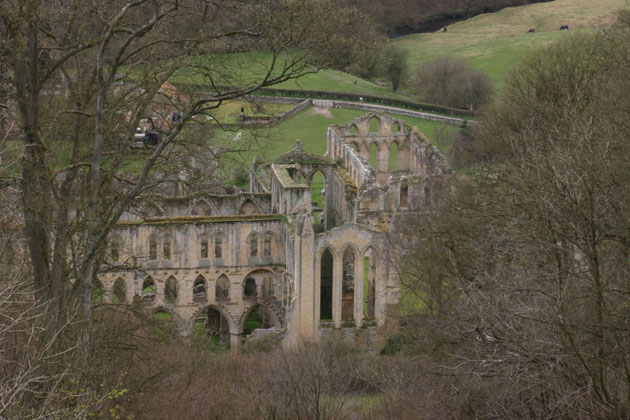 I'm thinking my sculpture would be very happy here.