Rooster
Kirkham Priory
On the way back from delivering a sculpture recently I stopped at Kirkham Priory.  I've driven past before and noted it as a place I'd love to go back to and explore.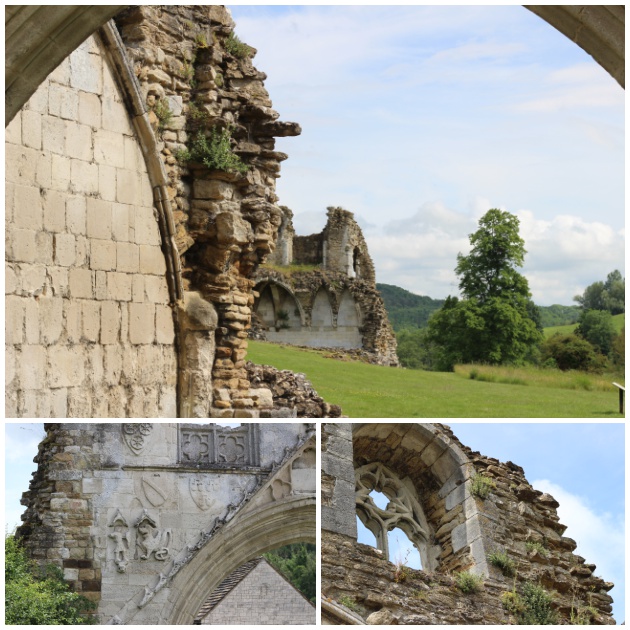 The entrance is through an impressive stone gateway, with a Gatehouse, all richly decorated with fine figure sculpture and the coats of arms of important patrons.
There's something powerfully atmospheric about ruins, all the history traceable through the remaining stones and foundation grids, it is so easy to imagine being present in the medieval time amongst the prosperous Augustinian community.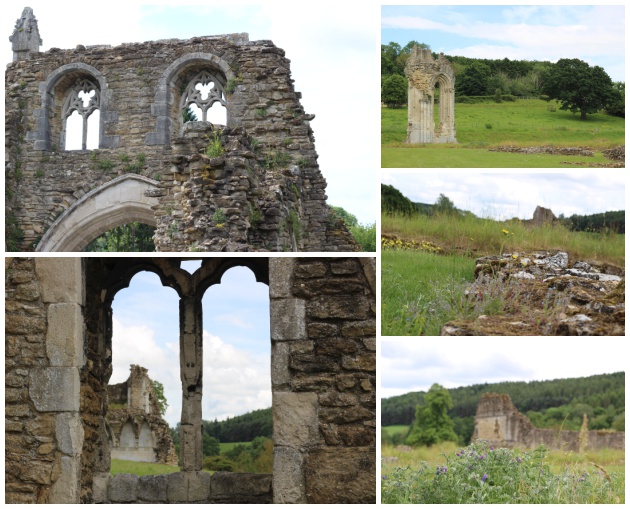 The Priory is located on the banks of the River Derwent and most of the building is terraced into the hillside to take advantage of the unusual site.  It means there are stone staircases, passageways, and clever architectural features to manage the different levels.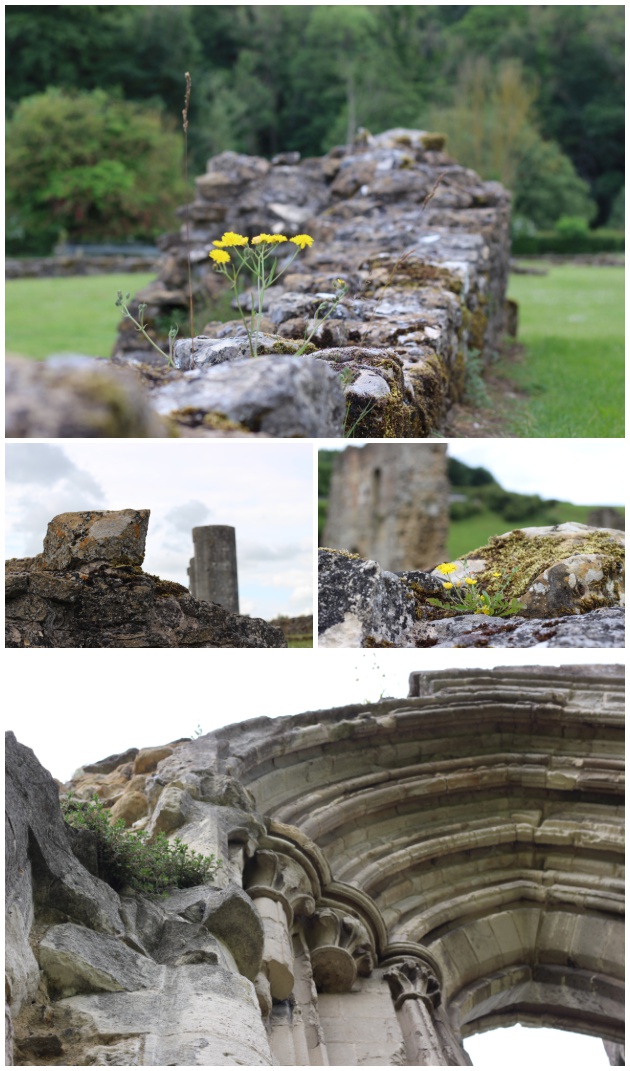 On the way in I purchased the English Heritage Kirkham Priory guidebook, so I had a proper idea of what I was looking at, rather than my imaginings, but I was so taken up with looking and feeling and the beauty of the ancient stones, I didn't open it once.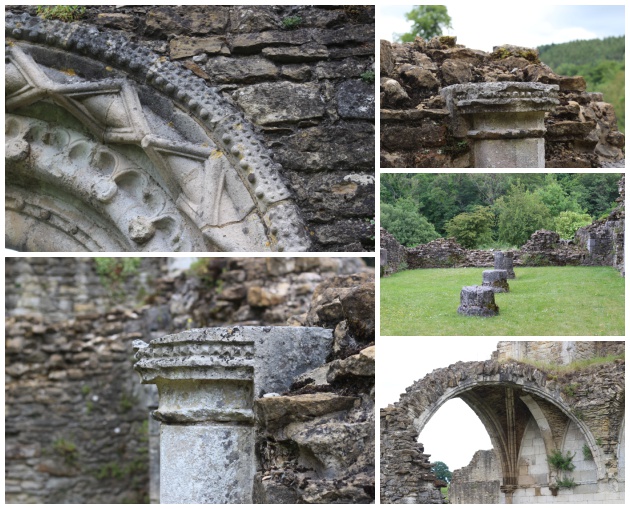 It is when I got home and reflected and questions arose in my mind, the value of the guidebook came into its own, and I could re-live my visit.  One of the descriptions, in particular, caught my eye:  the Laver
Adjoining the spiral staircase, as you turn into the west cloister, are two large arched recesses, of late thirteenth-century date, with splendid geometric tracery panelling on the rear wall.  These arches formed the laver, where the canons washed their hands before entering the refectory.  It was also used weekly and on Maundy Thursday, when the prior washed the feet of the canons in emulation of Christ washing the feet of the disciples before the Last Supper.  There was a piped water supply with taps, sited over a trough, and chases for the pipes can be seen on the other side.
The Rooster Sculpture
During excavations of the site, amongst the many finds at Kirkham, was a tap, on the handle of which was a  bird, simply shaped in the brass.  I thought what a lovely touch this was and learned that it was actually a common feature of the time and that the bird was a rooster.  In the Middle Ages, the Rooster was widely used as a religious symbol, a sign of hope and faith.
I drew heavily on the look of the little brass tap bird handle for this sculpture, which is carved in Kilkenny Limestone.  I must return to Kirkham, (with Rooster), so the piece can experience for a moment the place of its beginning.