Rustic Birdlets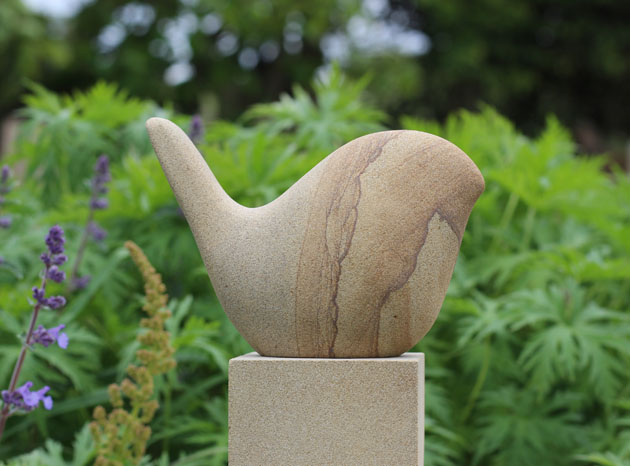 Every band, line, swirl and mark combine to enliven and make each bird unique.  These Birdlets are plain and simple in style, each carved from a solid piece of colourful Yorkstone with distinctive natural iron ore elements running through.  Birdlets are contemporary in feel with a rustic beauty.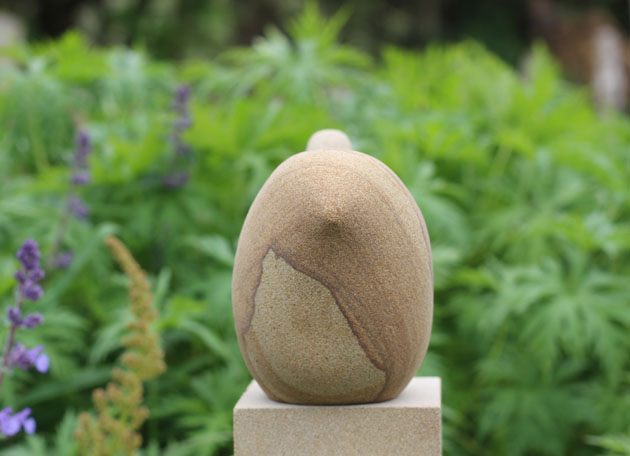 When visiting the quarry I select a certain number of stones with obvious colour and marks, in addition to my larger blocks.  These I store especially for a time when I carve Birdlets, and Little Birds and other pieces where I feel the rust patterning will enhance the work.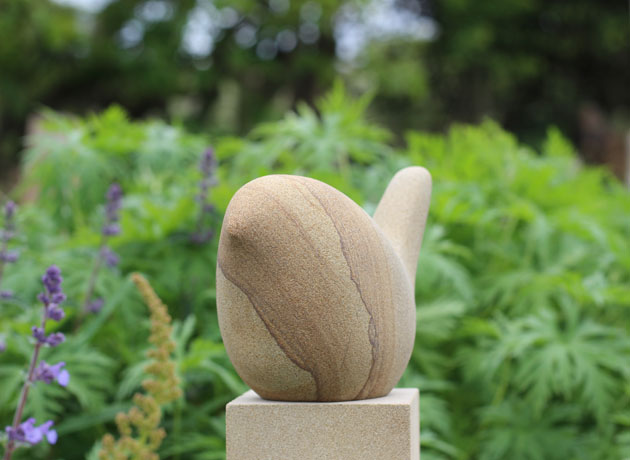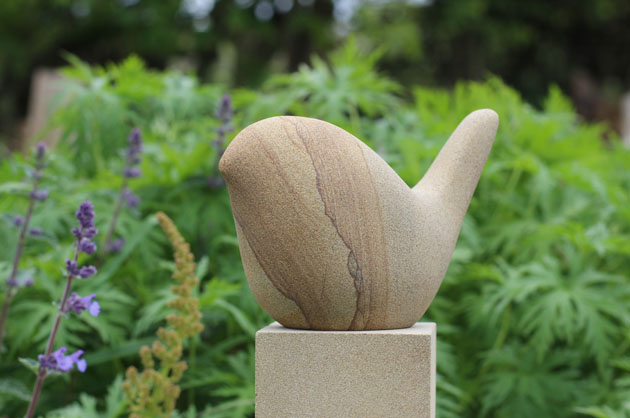 I'm particularly fond of this pair – it looks like the Birdlet looking upward is showing off his colourful front, and the rather shyer bird above is blushing from (or enamoured by) the sight!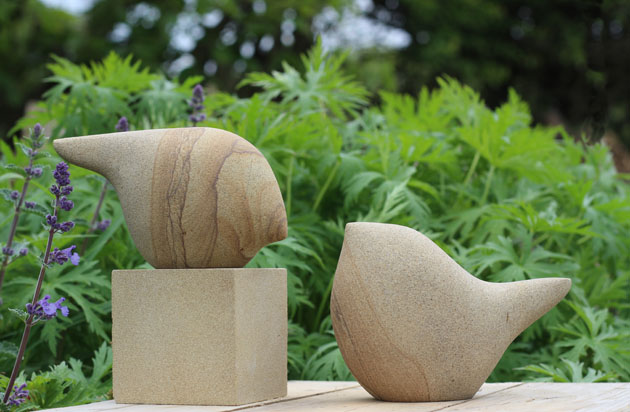 Birdlets are available through Watermark Gallery in Harrogate.