Hillsborough Castle Otter Sculpture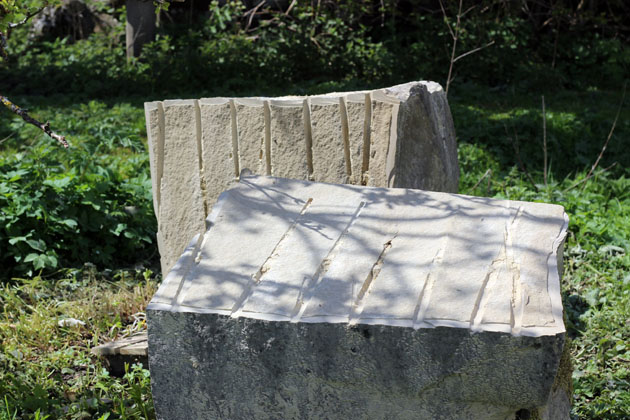 This is the story of a commission I received in March this year from Historic Royal Palaces, to carve a life-size sculpture of an otter in Yorkstone for Hillsborough Castle and Gardens.
Hillsborough Castle and Gardens
I didn't have a piece of stone quite the right size, so split a larger block, and this is how the Hillsborough Castle Otter began.
Once in position, I made a rough drawing on the stone to mark the otter outline – and then began carving.  Initially, I'm taking away the large areas of unwanted stone.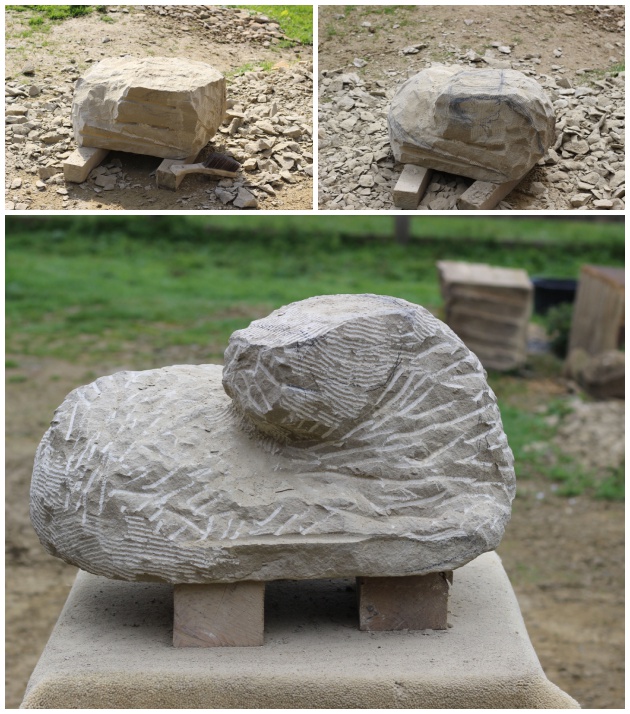 Even at this early stage, I can begin to see the curl of the otter and its shape coming to life. All carving from now is about refining and detailing.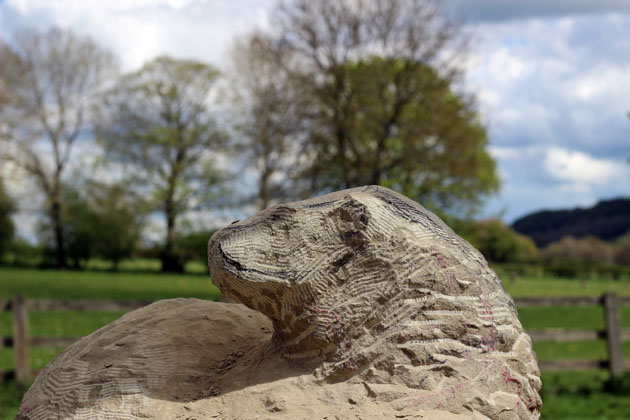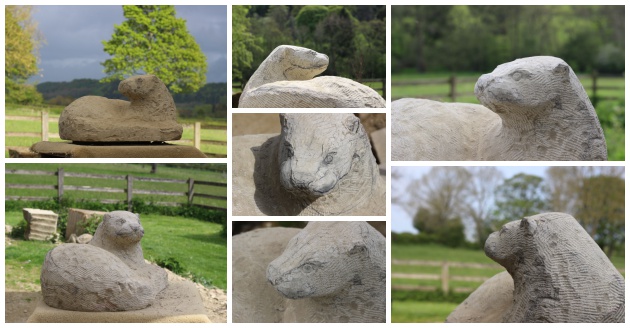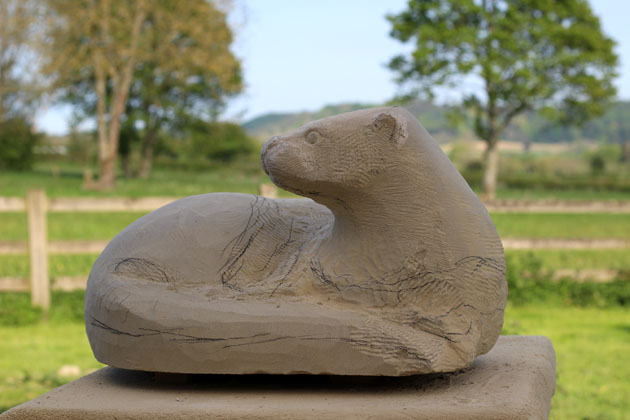 At the end of each day, I take stock of progress and plan for the following day by marking areas that need attention and further shaping.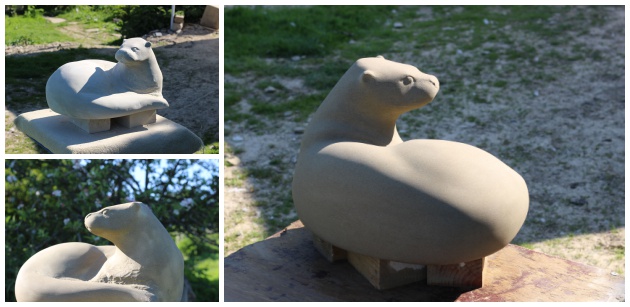 And the finished piece before being packaged up for its journey to Hillsborough Castle and Gardens.