The Masham Swifts
The Masham Swifts were commissioned in 2015 as the legacy project of the Masham Arts Festival (2000-2013).
The trail features 10 small swifts made by four artists who were selected to make sculpture inspired by the swifts that arrive in Masham at the beginning of May each year.
Swifts have been affected by the rise in use of pesticides and there must be concern about the falling numbers of Swifts visiting Britain.  However, with their characteristic sickle wings, soaring flight and screaming song, they are still a heart-lifting sight on a Masham summer evening.
The completed sculptures are sited around the historic centre of Masham for visitors to discover as they wander around this beautiful Yorkshire Dales market town.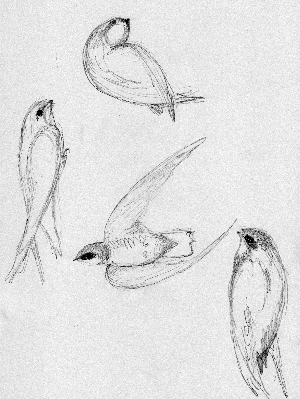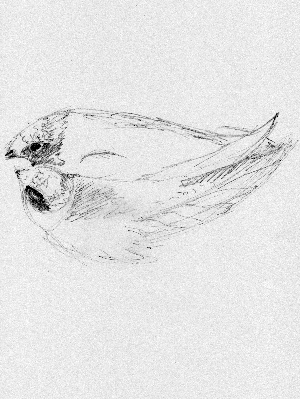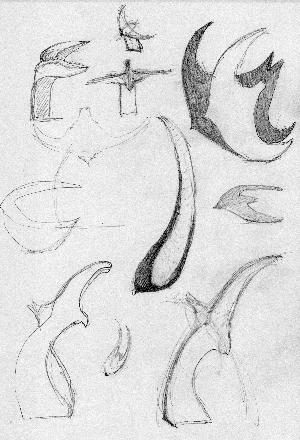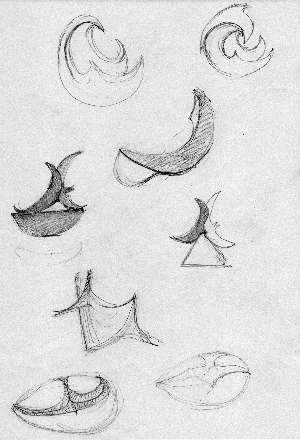 One or two initial ideas for the sculpture from my sketchbook.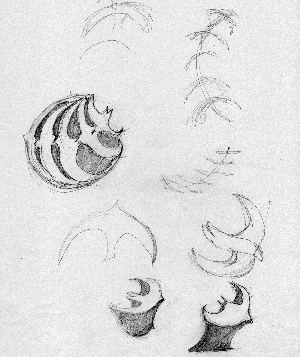 From the drawings I selected three for carving in stone.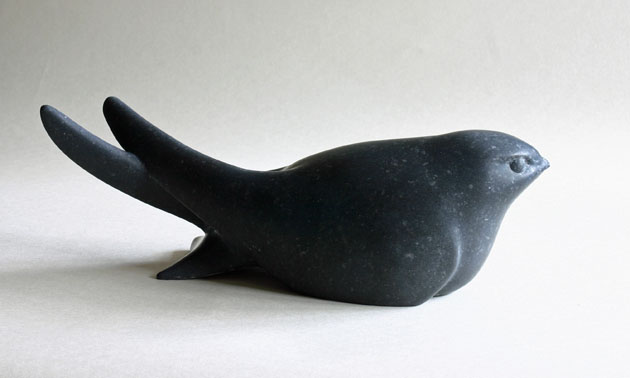 Swift sculpture – carved in Kilkenny Limestone.  Swifts are not often at rest, spending their whole lives on the wing, in fact they only really land when nesting.  On occasion they are seen clinging to a wall close to the nest, and when feeding young.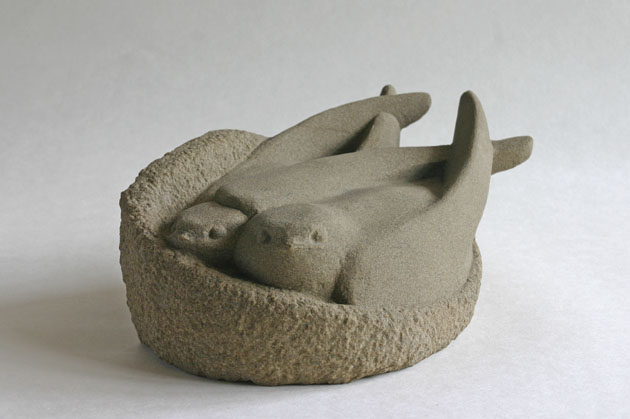 Swift Nestlings sculpture – carved in Yorkstone.  These two look close to fledging – all wings and fidgety.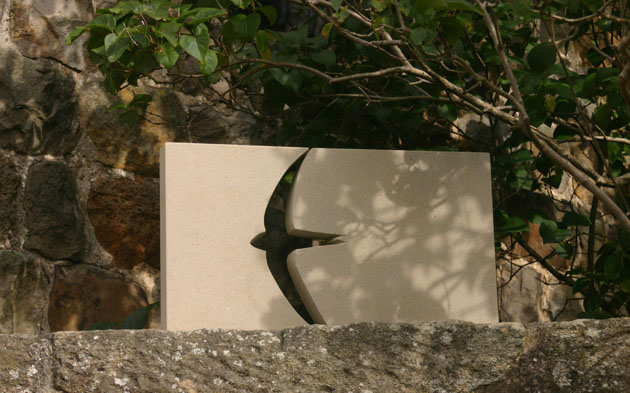 Swift in Flight sculpture – carved in Yorkstone.  The shape of swifts in flight is such an iconic image that I wanted to capture it somehow in stone,  to show the dash, sweep and swirl that we see in the sky.
After all the sculptures were installed I went round and found all the swifts on the trail.  There is a little guide to help, with snippets of history about each location.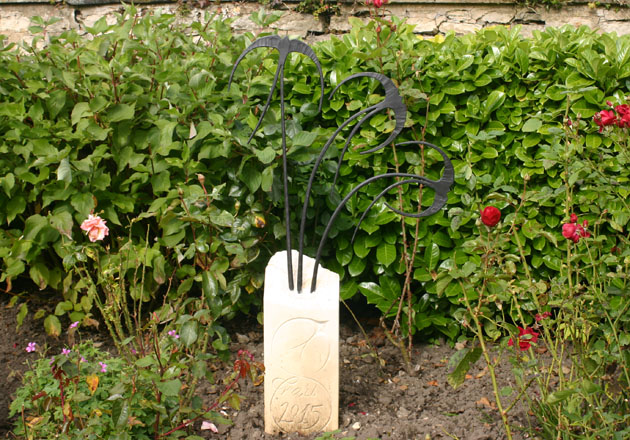 Metal sculpture of swifts in flight by Adrian Wood with a stone base carved by Gaynor Pearson.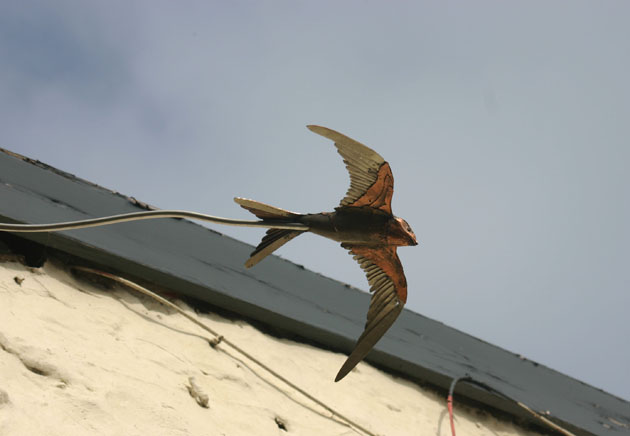 Copper Swift sculpture by Michael Kusz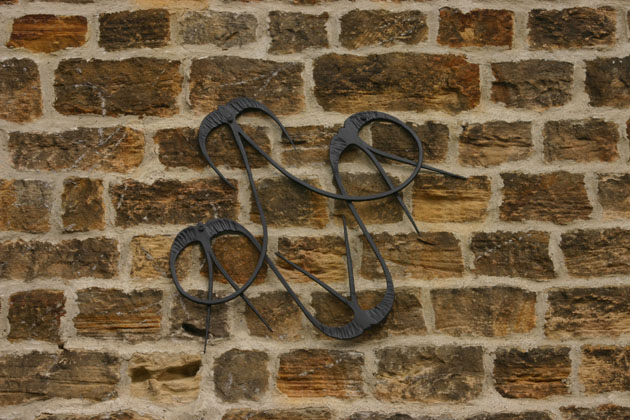 Swift sculpture in metal by Adrian Wood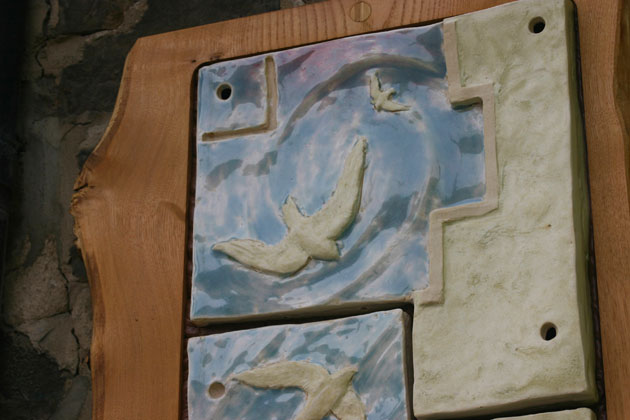 Ceramic Swift sculpture by Katherine Dereli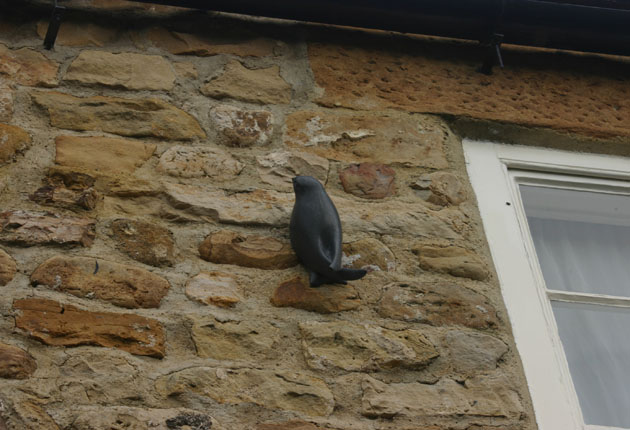 Swift sculpture in Kilkenny Limestone by Jennifer Tetlow – part of the Masham Swifts project.