Memorial Walk along the River Aire, Leeds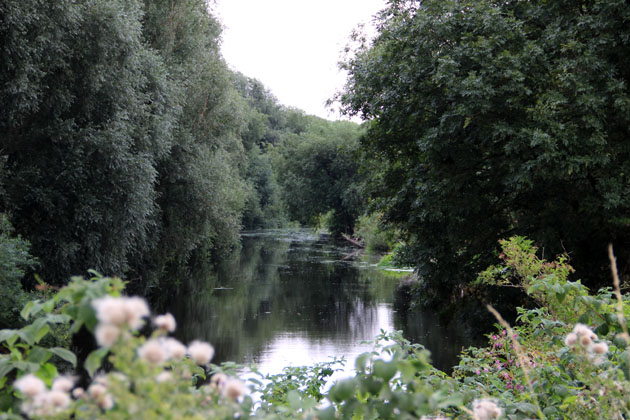 Memorial Route for Ben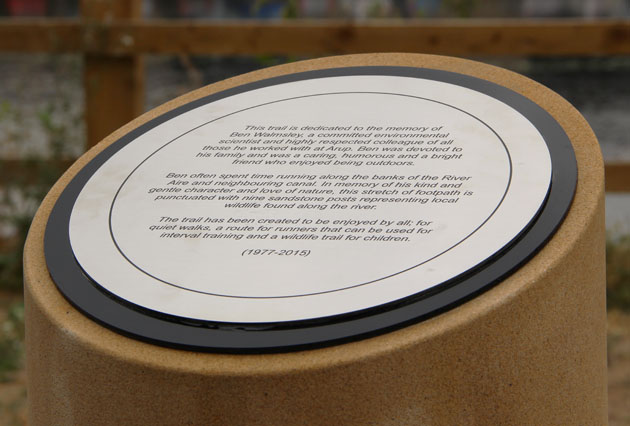 Nine stone columns mark the route of the memorial walk along the banks of the River Aire in Leeds, each with a carving portraying wildlife found in or around the river.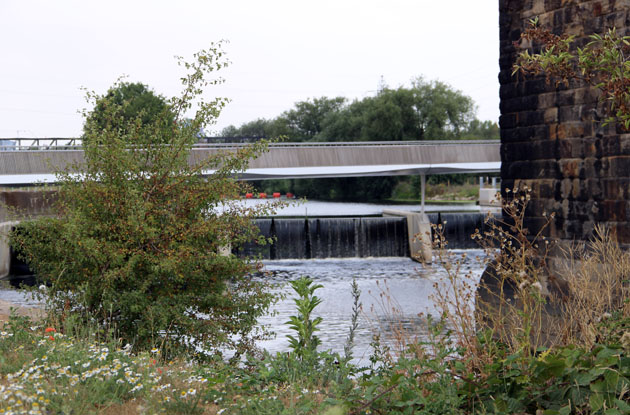 The stones are placed at 100 metre intervals along a wide, newly surfaced track.  At one end by Thwaite Mills Watermill you cross the river at the Knostrop new bridge which spans the impressive flood alleviation moveable weir and connects the Trans Pennine Trail with the north bank of the river, and at the other end, the river merges with the Aire and Calder Navigation, which is marked by another bridge, and leads the Trans Pennine Trail into the centre of Leeds.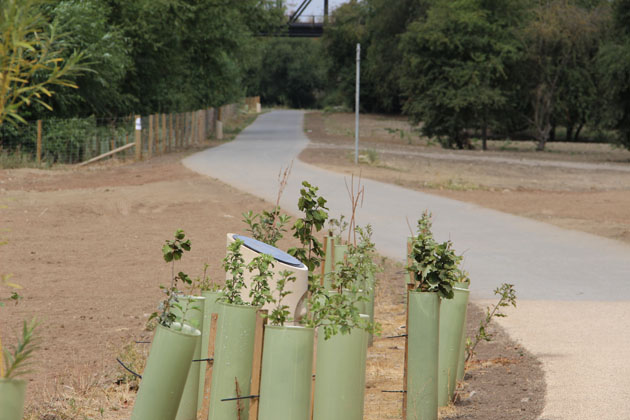 Throughout I worked closely with the Senior Landscape Architect and Senior Consultant at Arup, in creating the walk in memory of their colleague.
The nine stones along the walk
Each round column is carved with a different motif, in a circular hollow in the front.  The top is chamfered and fixed with an information plaque about the species carved, with an etched illustration making it suitable for taking rubbings.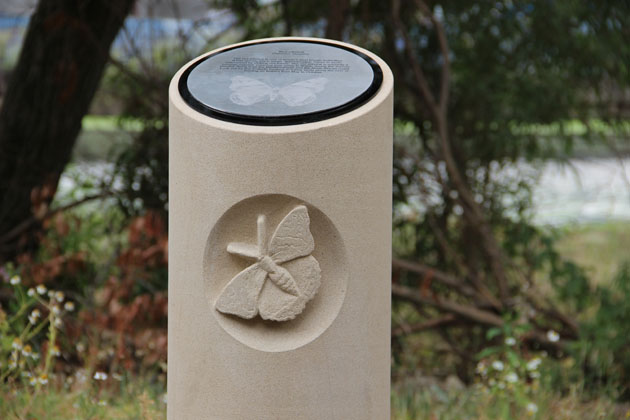 Stone column carved with a Red Admiral Butterfly.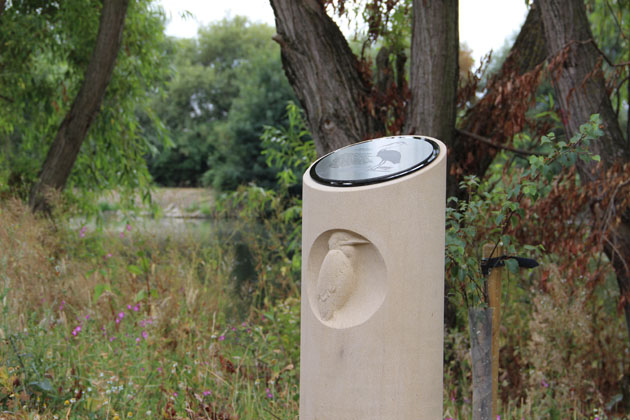 A Grey Heron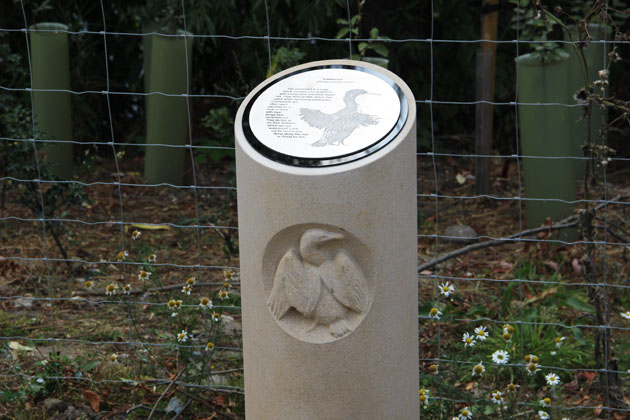 A Cormorant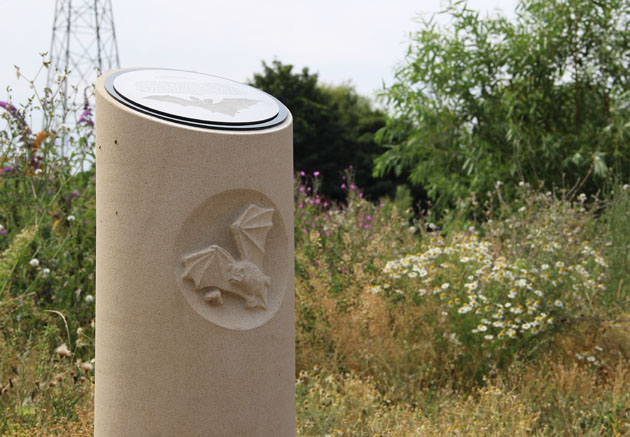 A Common Pipistrelle bat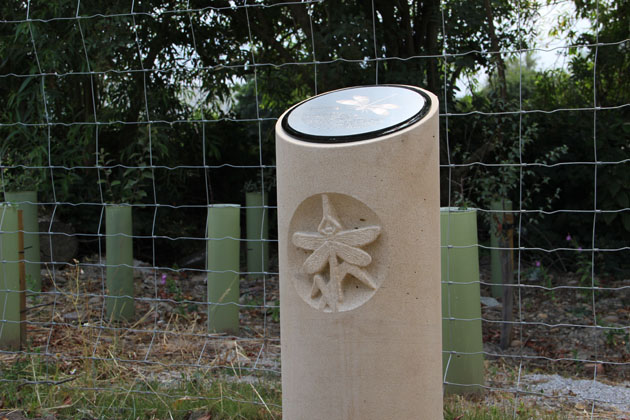 A Banded Demoiselle damselfy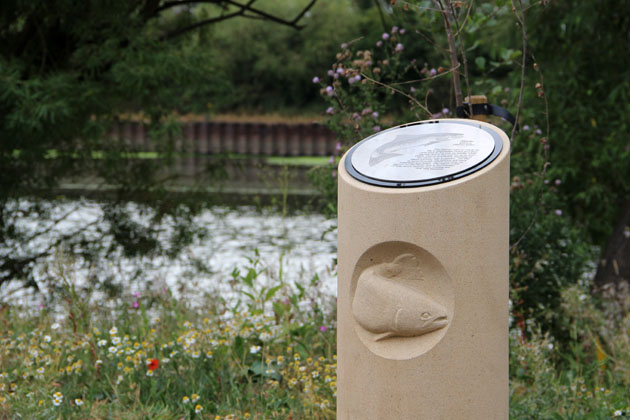 A Salmon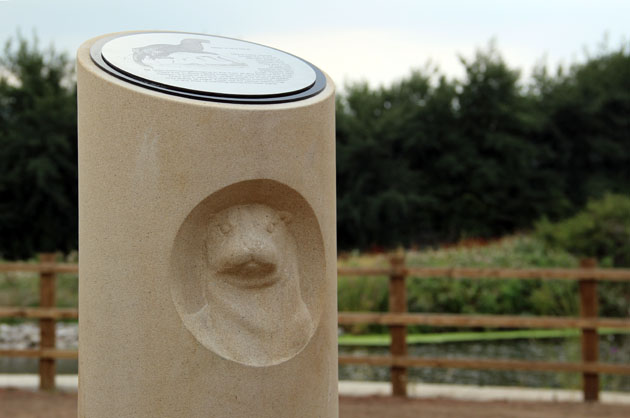 An Otter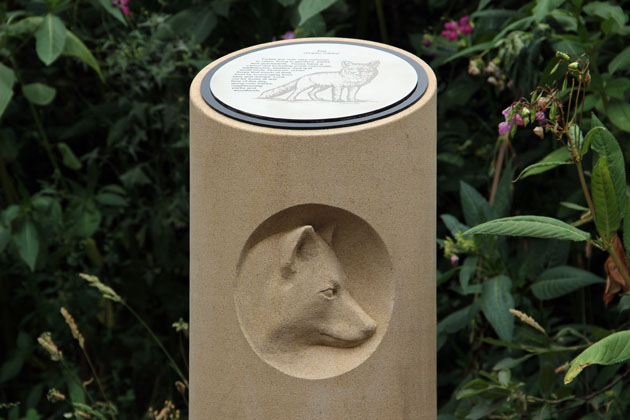 A Fox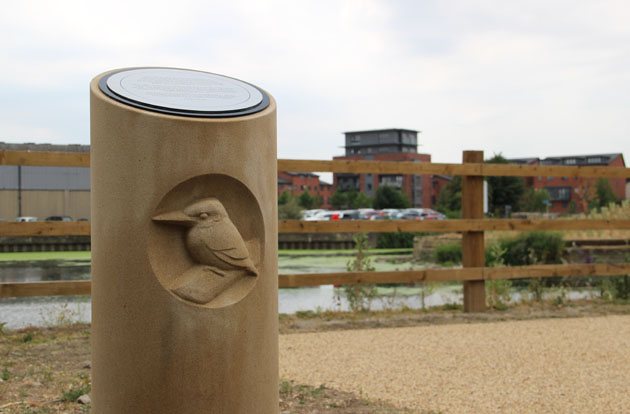 and  a Kingfisher.
A family stop to read the plaque dedicated to Ben on one of the carved columns along the memorial walk.