Short-eared Owl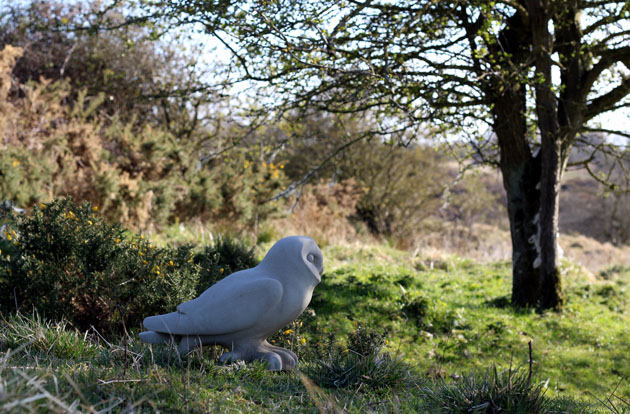 Short-eared Owl – carved in Yorkstone.
They're impressive owls when you catch a glimpse of one!  Short-eared Owls hunt during the day, so can be spotted occasionally here on the North York Moors flying low over the heather, on fence posts, or in the rough moorland grass.  It breeds here too, nesting on the ground in scraped-out hollows lined with grass and downy feathers.
I've carved this piece for Norton Way Gallery –  a leading, independent contemporary art gallery with a focus on nature subjects – who is showing my work for the first time in their summer show.  I wanted to make a piece that recalls this unusual owl, to include in my selected pieces for them.
Summer Exhibition
Norton Way Gallery
open from 12 June 2021
Norton Way Gallery
51 Norton Way North
Letchworth Garden City
Hertfordshire
01462 685139