Simple shapes for Semps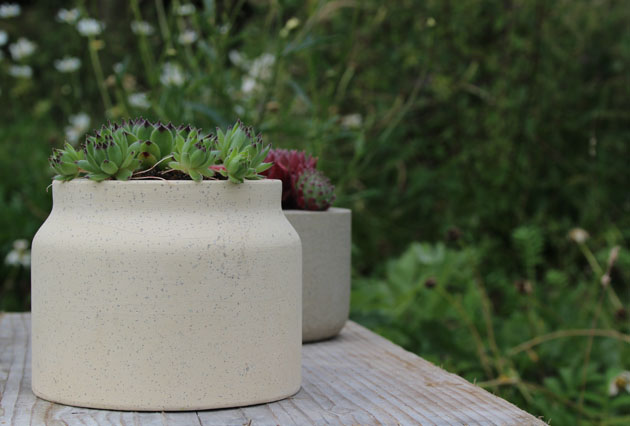 I've been making stone plant pots for an order this week, and while I was at it thought I would try a new shape in the beautiful pale yellow Tadcaster Limestone, a test pot for my own Sempervivums, which have been flowering and multiplying like mad.   Usually I make the little succulent pots in Yorkstone in a very simple shape – which shows off really well the lovely forms the growing florets create.  I do like to try out new pot shapes as often as possible though.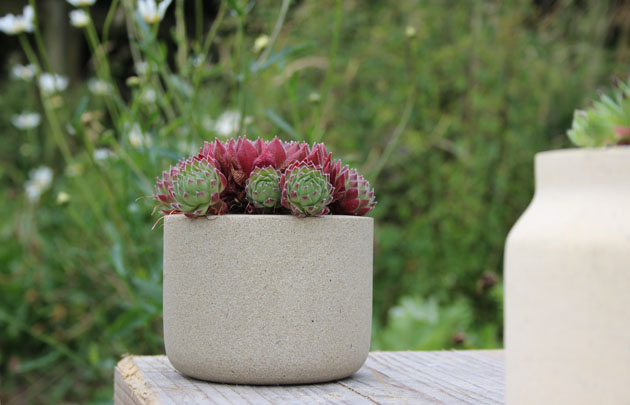 Getting the curve and straight balance isn't so easy – it looked lovely when I quickly drew it.  Now it is planted I think I can see where improvements can be made.  Sometimes working the same shape in a different stone is all that is needed.  The top rim of this pot I've left wide – it helps support the new rosetted offshoots.  Semps don't need much space, or compost (in the wild they grow between rocks in mountainous regions).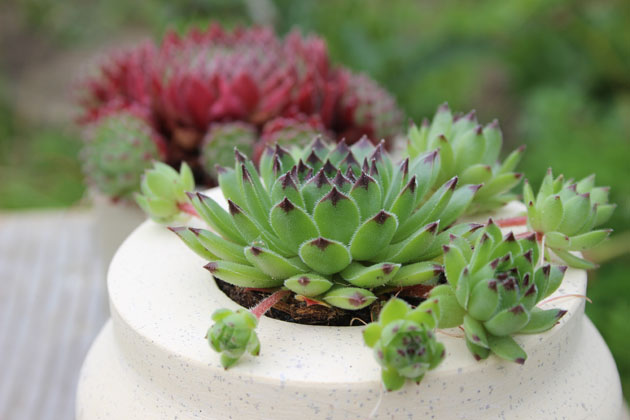 I'm wondering if the solution is to turn the pot upside down – have the narrowing part as the base and make the wider part the planting area?   I've got another piece of stone which will fit the job perfectly.  See you later….