A slither of swallow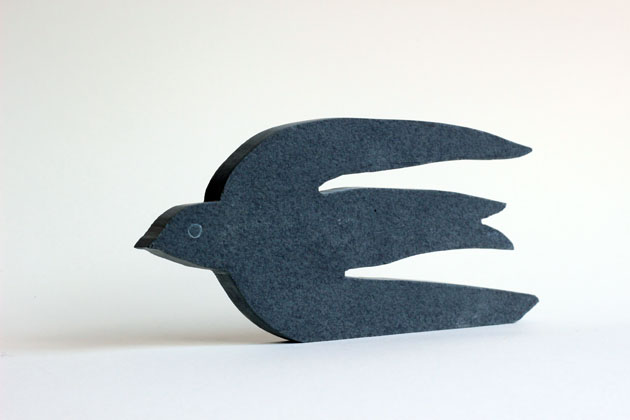 Well actually a slither of slate carved into a swallow – though this is the shape I see as they fly past my head and into the shed to their nest on the rafter.  Yesterday I heard the faintest chirp, more like a wheeze, and eventually discovered the source.  A tiny, wobbly, thin-necked, fresh-hatched swallow baby.
Now there are four open mouths leaning outward from the nest rim waiting for food.