Snow Curlew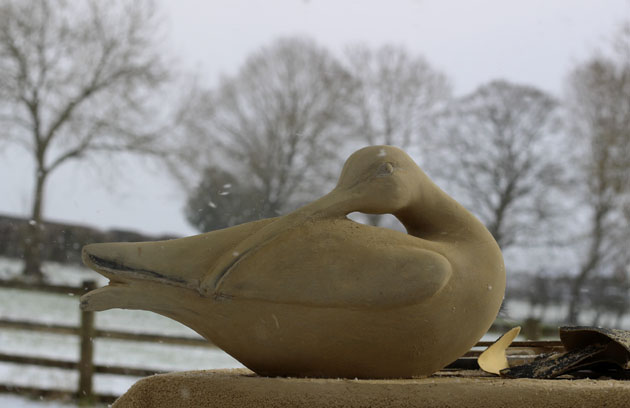 I'm making good progress on my Curlew sculpture despite the east wind bringing with it snowstorms.  Carving continues – the flurries don't last long, and they give me the chance to stand back and look properly at how things are developing.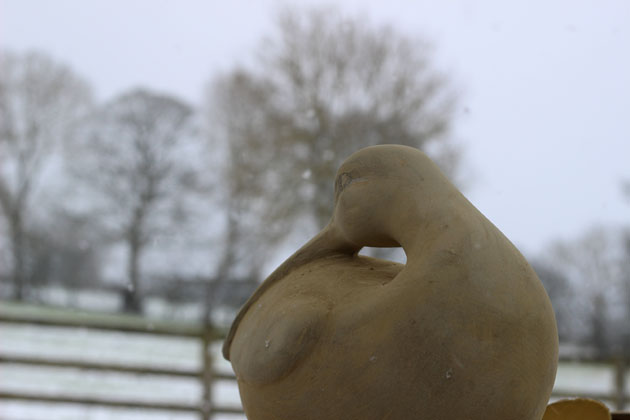 This stage of working the sculpture is thrilling – there's definitely a Curlew there – now time for advancing with refinements, detailing, lines just so, slenderizing the long down-curved bill.  The sculpture is the culmination of many, many hours of careful, heartfelt work and a few snowflakes don't deter.
It won't be many weeks now before this iconic bird returns to these snow covered meadows and its uplifting, evocative call is heard as it flies in from the wild moorland edge.  I'm longing to hear it.