Society of Wildlife Artists – The Natural Eye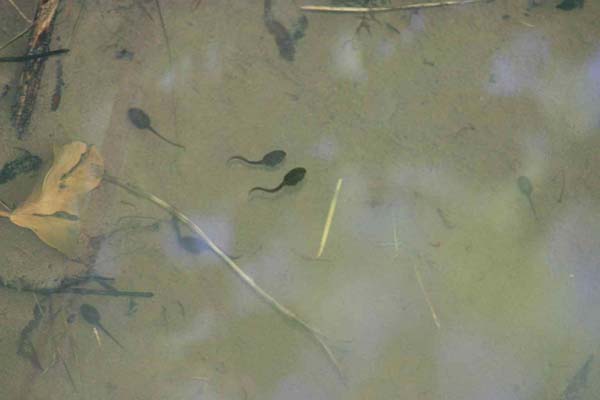 I'm really looking forward to going to the Mall Galleries on Wednesday to the Preview of this exhibition.   I was so pleased to learn, a month or so ago, that two of my sculptures had been selected – one was my Pine Marten, and the other was a small Soapstone piece called Pollywogs (Tadpoles).
Countless times I've enjoyed tadpoles wriggling about and gathering round food – and it was this that inspired the sculpture.  These were the very basic sketches I made before cutting into the stone.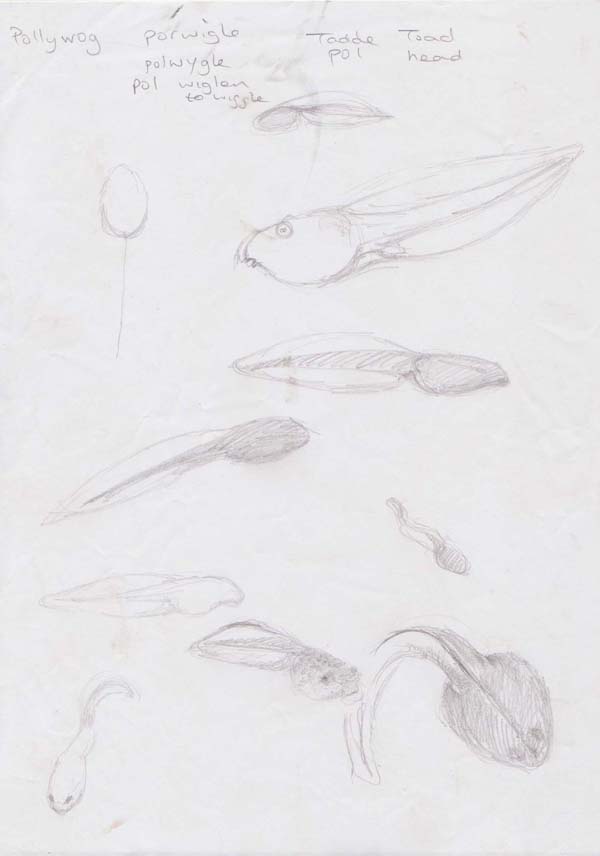 The drawings were in the workshop with me throughout the carving process, and are a little worse for wear!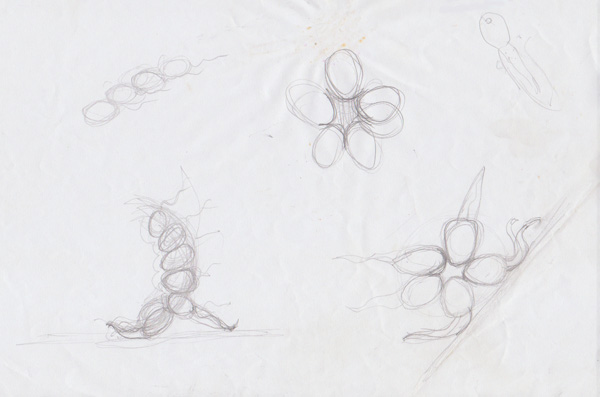 And this is the sculpture finished –  Pollywogs in Polyphant (Cornish Soapstone) which will be on show at The Natural Eye 2014.  The stone had some rather nice tawny colouring on the other side, and this has given the bellies of the tadpoles an orangy blush, which makes me smile.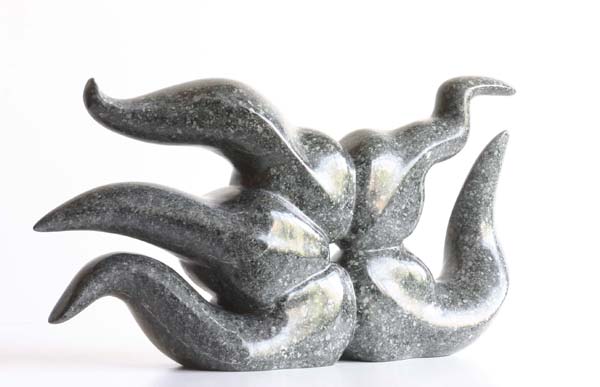 Here are the details of the exhibition – I'm full of anticipation and excitement.
Society of Wildlife Artists annual exhibition
The Natural Eye 2014
The Mall Galleries, The Mall, London SW1
30 October – 9 November, 2014
Open daily from 10am – 5pm