Society of Wildlife Artists – SWLA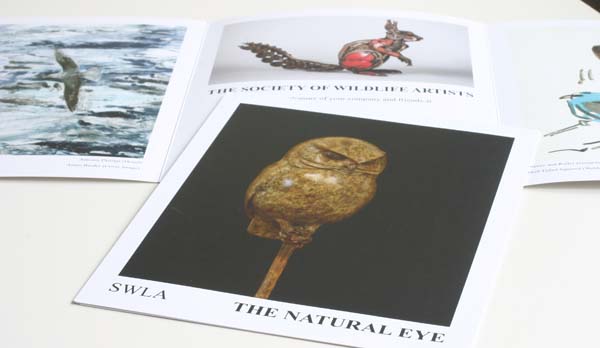 It has been a lovely week of people letting me know they will be able to visit the Society of Wildlife Artists  exhibition The Natural Eye at the Mall Galleries, I'm really pleased, and thankyou – it is beginning to feel very exciting now.
The SWLA have produced the most beautiful preview invitation card for the exhibition, and I've just posted my last one out – but don't worry because they've sent me an e-version specially for my blog readers
On the cover there is an image of a very gorgeous Little Owl in bronze by Adam Binder – a sculptor whose work I hugely admire, and a cleverly sculpted Drill Tailed Squirrel by Harriet Mead made from welded found objects (more admiration!).  I can't wait to see these in reality.  Hope I'll see you too.
Preview – Wednesday 29th October, 2014    2pm – 6 pm
The Natural Eye – Mall Galleries, The Mall, London SW1
30th October – 9th November, 2014