I didn't know spiders ate snails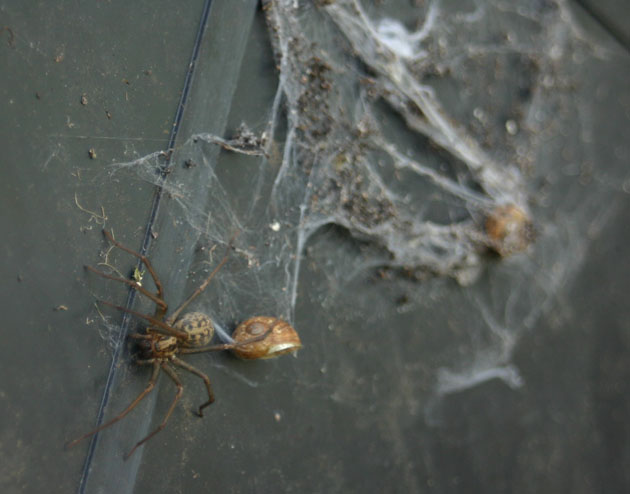 Whilst taking refuge in the greenhouse during this morning's hail-storm, I noticed this spider.  It had snails caught in its web – I've never seen this before – do spiders eat snails?  I can't think why the snail would wander into a web – or perhaps it was ambushed and then secured by silk.
I wonder if the snails were dying, or had died, and thus attracted flies, so the spider made the web knowing flies would come near.
The hail stopped and I left the spider to it, but I'll keep an eye on this one.