Spring Planter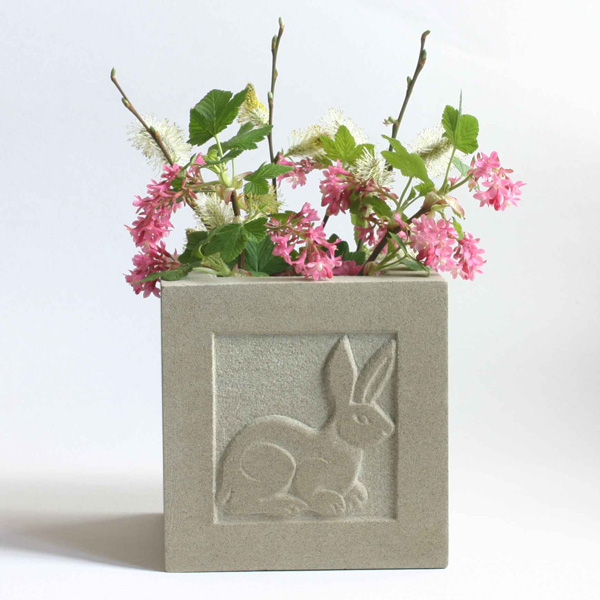 I love carving images onto my little stone planters, and when they are finished I just want to keep them all,  and plant them up – I cannot help bringing home little bunches of spring growth and flowers at the moment, and the pots look lovely filled with them.
This pot has a hare carving on the front, and is popular  in my shop, along with the wren, but most often I am asked to make planters to order with images and words chosen by the customer and these are especially lovely to carve.  Sometimes they are a gift or commemorate a special event, Birthday or Anniversary.  Mostly they are a present for the garden itself, a little finishing touch and personal flourish.
I'd love your help with the next ones I make – what would you like to see carved on a pot – please post your ideas in the comments box and I'll select three, picked out of a hat (or stone pot!) to make.