Spring Rituals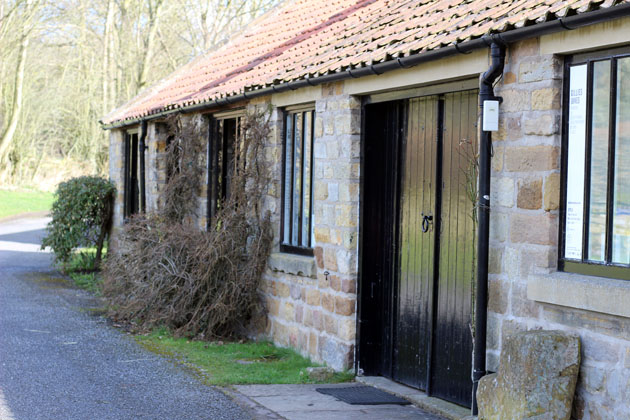 Have you heard of the Elephant Bird?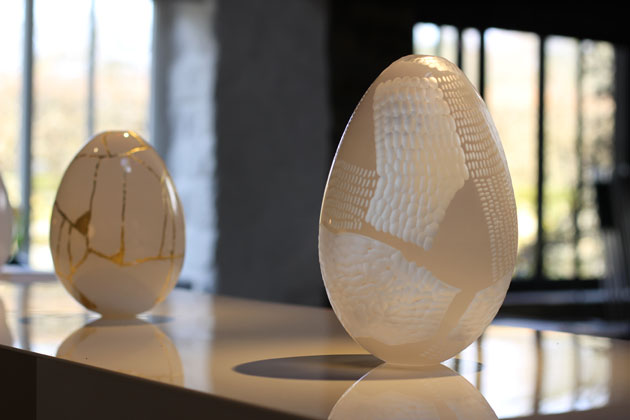 These cameo-engraved glass eggs by Gillies Jones are a new collection of pieces principally inspired by the eggs of the now extinct Elephant Bird.  Each glass egg explores the patterns made by the reassembly of their fossilised giant eggs.
The fragmented patterns are universal in their structure, like cracked dry earth and the breaking ice sheets.
Decorated eggs have long been made for spring rituals as a potent symbol of new beginnings, so visiting this exhibition, I went this morning, made a special and impressive celebration for Easter.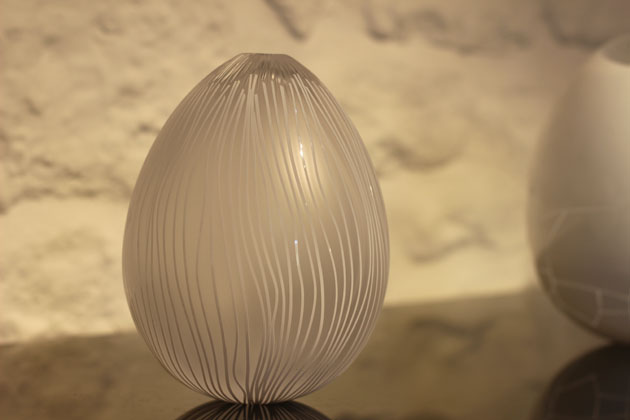 Elephant Birds were enormous flightless birds that once lived on the island of Madagascar.  Along with the many broken fragments, two complete eggs have been found in dunes in southern Western Australia, and are thought to have floated there from Madagascar!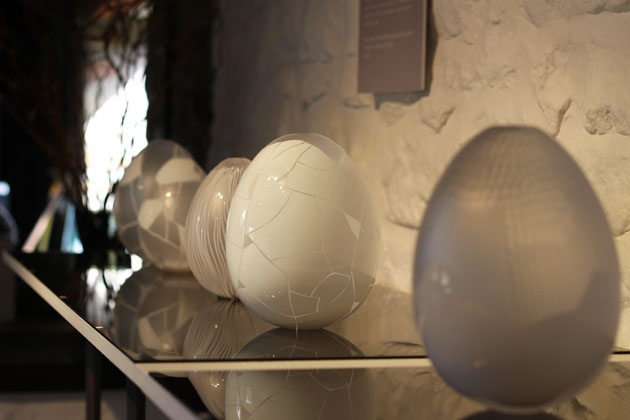 Although it is not known for certain, it is widely believed that the extinction of the Elephant Bird was as a result of human activity.  Evidence exists that they were hunted and that their eggs were eaten, and the shells used as bowls.  Other theories relate to disease from human kept chickens and guinea-fowl.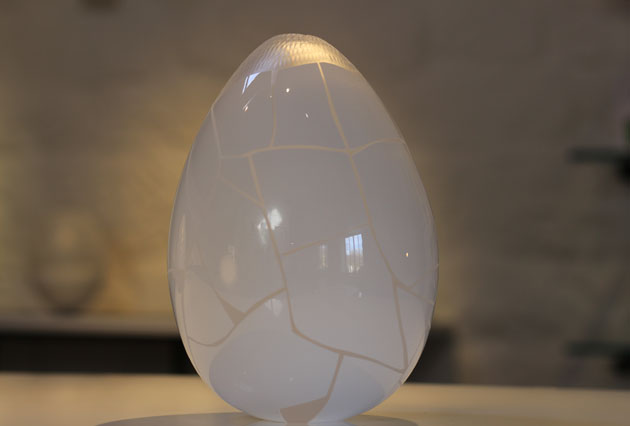 This exhibition of stunningly beautiful glass eggs honour and remember the bird with joy in every reflection, shine, and softly opaque curve.
Spring Rituals
exhibition runs 26 March – 22nd April, 2018
Gillies Jones – Rosedale Abbey, North Yorkshire  YO18 8SA
Monday-Saturday: 10am – 4pm
Sunday: 2pm – 4pm