In the Spring sunshine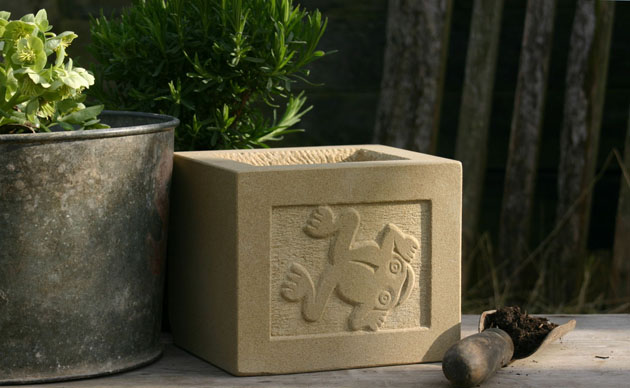 The warm spring sunshine inspires gardening doesn't it?  I've been out with fork and trowel, proddling the soil and planting up little stone pots (partly in readiness for Scampston Spring Plant Fair) to give fresh, pretty colours to celebrate the change of seasons.  I like the textures the optimistic new growth bring to the senses.
This morning I'm wondering if my plantering wasn't a bit premature – as it is white with a deep frost!  Poor froggy.