Staithes Studios Gallery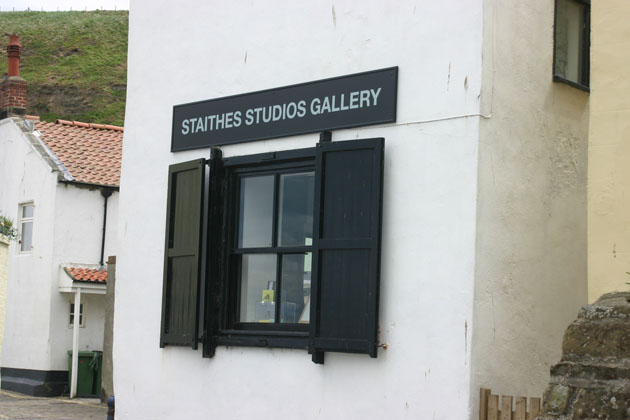 Yesterday I visited Staithes, as it was the opening day of the new Staithes Studios Gallery.  The gallery is owned by Ian and Stef Mitchell, and is curated to reflect a passion for the natural, organic and abstract, offering a hand-picked range of contemporary fine art, applied craft, art materials and workshops.

Staithes is a beautiful old fishing village with houses built in higgeldy rows rising up the steep cliff from the sea.  On the way down the cobbled incline to the gallery, I spotted a seagull perched right at the top of the Captain Cook & Staithes Heritage Centre building (which has beautiful stone carved ornamentation).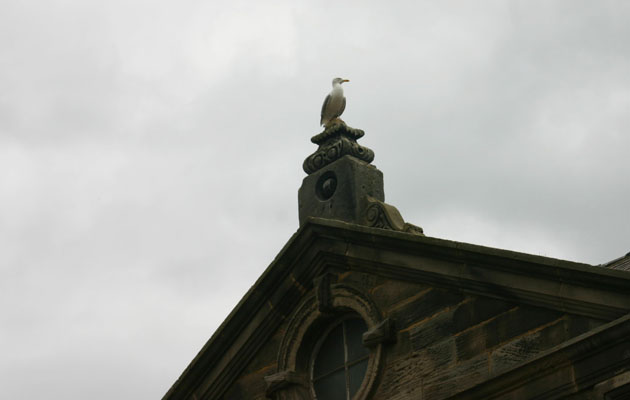 I think the gull must have been overseeing his wife, on a neighbouring building, with her two chicks on the top of a window ledge – the chicks hadn't fledged, so she must have made her nest there.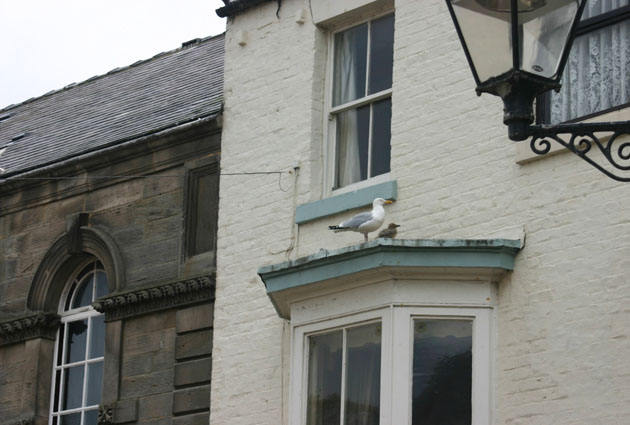 The gallery, found at the bottom of the hill, is over three floors containing a beautiful collection put together by Ian and Stef.  The gallery rooms lead off a staircase, the walls of which are brimming with artwork – each step upward brings another image, print, painting or artwork into view.  The top room is wonderfully light, with the sea and sky big through the window.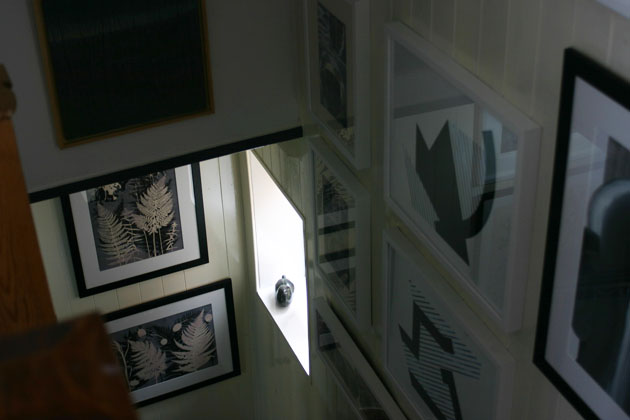 I feel very proud to have some of my work in the gallery, here one of my small stones keeps company with Ian and Stef's prints (also Stef Mitchell at Field & Hedgerow) – and another looks out across the beach.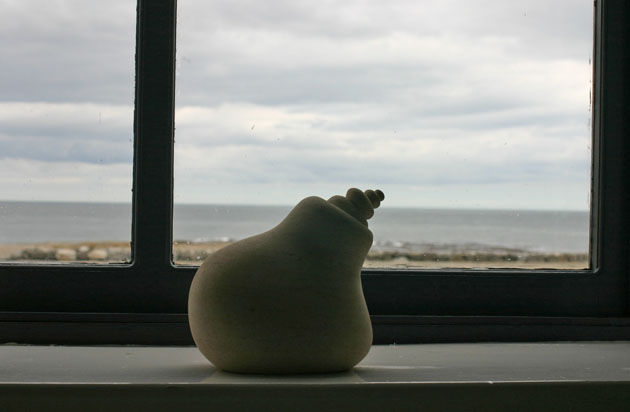 This is a welcoming place, cleverly and beautifully styled, with an enticingly special collection of artworks.
Staithes Studios Gallery
1 Slip Top
High Street
Staithes
North Yorkshire
TS13 5BQ