Stanza Stones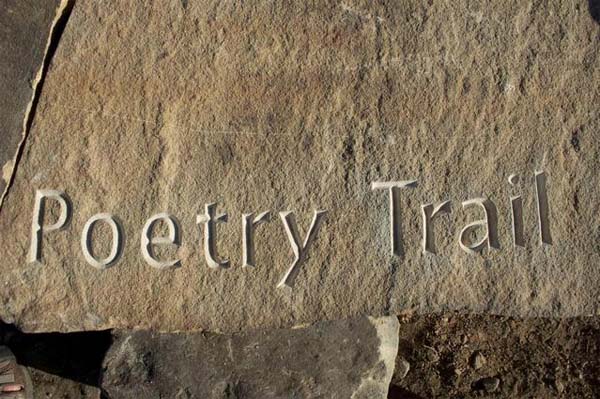 It was lovely to see the Stanza Stones featured on Countryfile – what a special collaboration this is between Yorkshire poet Simon Armitage and the Ilkley Literature Festival.  The project was devised to get people into the landscape and inspired to write. Six poems were carved into the rock along the trail that takes in the some of the best scenery West Yorkshire has to offer.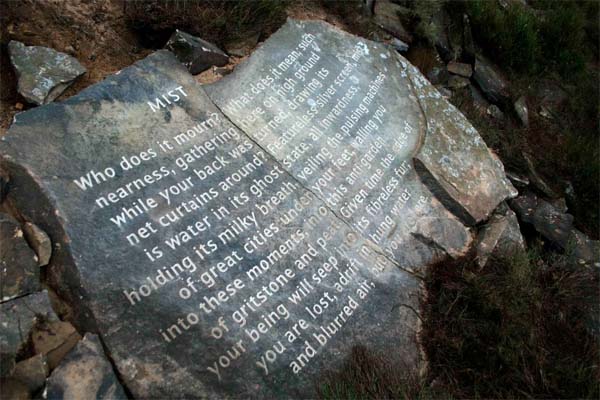 Simon Armitage wrote a set of poems inspired by the language and landscape of the Pennine Watershed, which were then carved onto stones across the upland by stone artist Pip Hall, forming a permanent 'Poetry Trail' from Armitage's home town of Marsden to the Festival's base in Ilkley.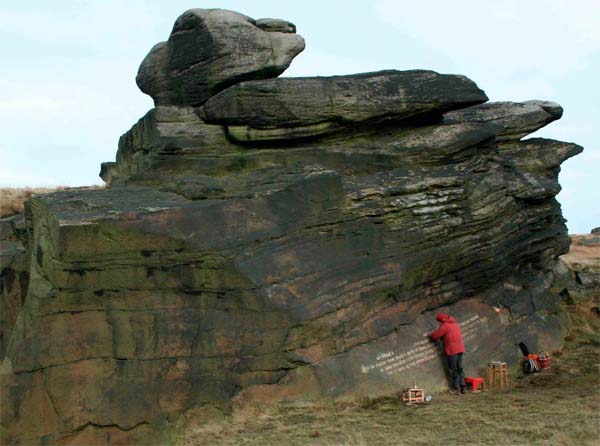 You can visit individual stones or ambitiously walk the whole route, some 47 miles – I'm half (definitely) thinking of adding this to my list of 'to do's' this year.  I love that the stones are named so simply, describing the conditions of their place – The Snow Stone, The Rain Stone, The Mist Stone, The Dew Stones, The Puddle Stones and The Beck Stone.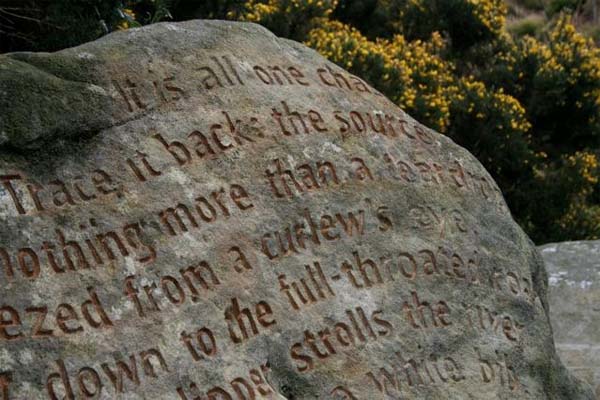 If you were to have a poem inscribed in stone, or a saying, or even a single word, which one would it be?   Or, have you written one you'd like to see cut in stone – I could do the lettering bit, if you supply the words.
Or perhaps you could carve your own letters – I have some places on my course in the Autumn – Lettercutting in stone course.