Stem Dwellings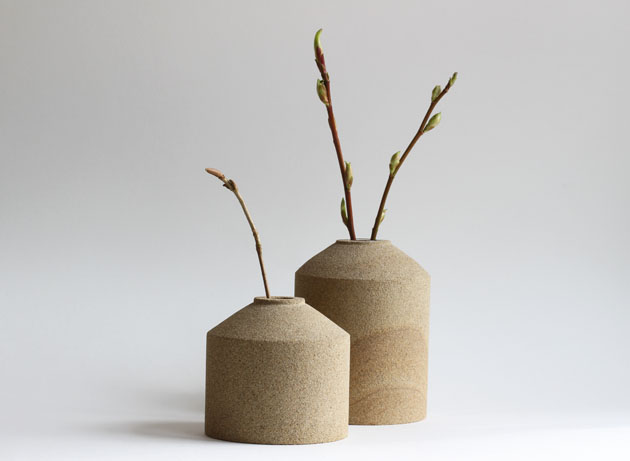 Or home for twigs, buds, blooms, posies, stalks – they also look rather well holding a feather or two.
The trees are bursting with catkins and buds at the moment and tiny, delicate petals are emerging through the soil – I love to bring indoors some of these first signs of spring.
I've carved these vases (stem dwellings – I think they look rather like little round houses) in sandstone, which has joyful waves of rich, natural colour – so expressive!  Each of the little vases has a glass vial insert for water, to keep those cuttings fresh and cared for.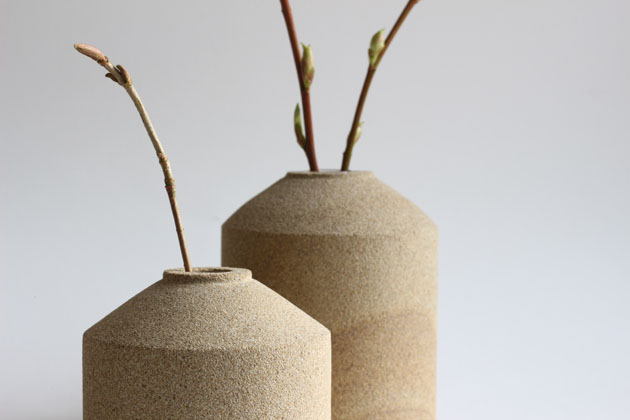 Stem Dwellings – stone vases for small cuttings, buds and stalks will be featured on my stand at the Gardens Illustrated Festival at the end of March.
#GIGardensFest2017