Stone Carving Course – April 2019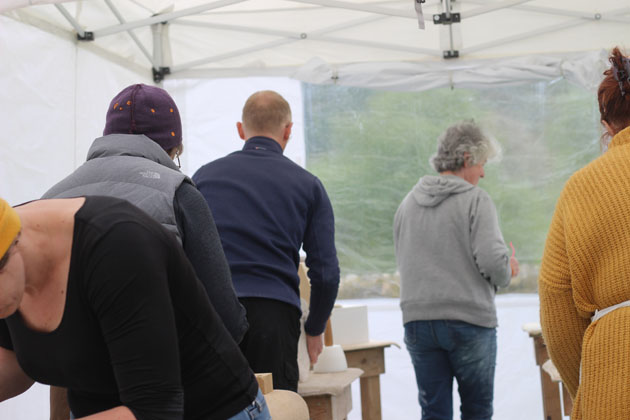 The weekend was a real mixture of the group stone carving and also carving letters and some combining the two.
We had relief carving, abstract sculpture, small detail, and large sculpture and lots of experimenting with the tools, mark making, and trials with textures and shapes.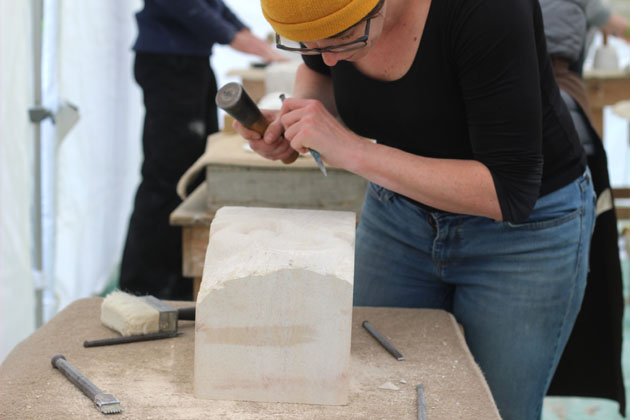 These beautiful curves were carved to represent a Koru – the Koru is a spiral shape based on the appearance of a new unfurling silver fern frond and an integral symbol in Maori art.  Here it was carved so voluptuously and organically, it was really strikingly tactile and bursting with energy.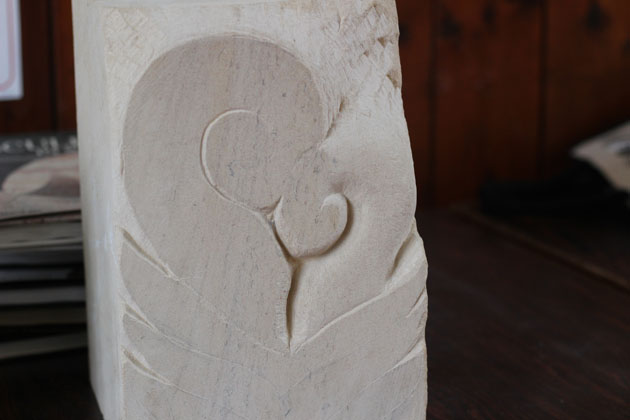 Here's some of the lettercutting and relief carving together in a beautiful, tender and important stone, so filled with emotion and expression.  What a tribute to have carved this very special marker stone.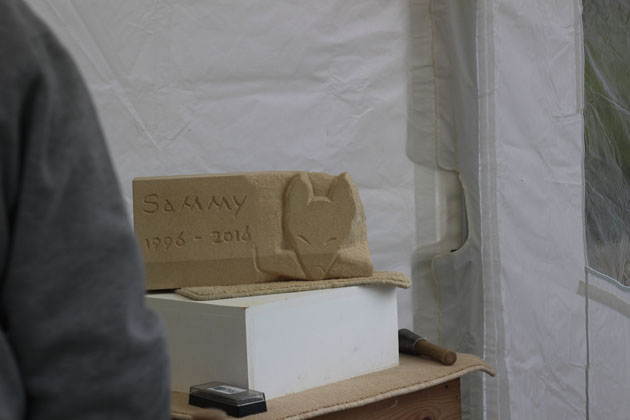 Sometimes members of my stone carving group will bring preparatory drawings or models, and these are sketches of a curled up mouse to be carved in soapstone.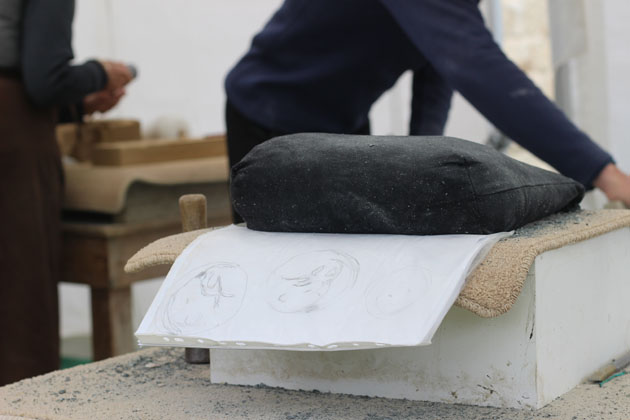 It is quite a challenge to carve a small mouse, in a stone never carved before, but here is mouse in progress – becoming more real and curled with every moment, lavished with care and concentration.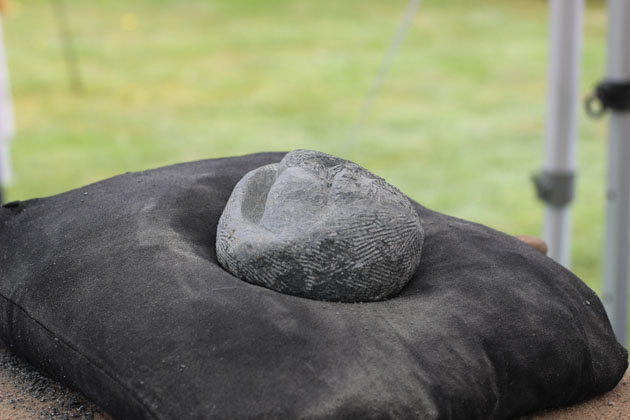 We put mouse on a bag filled with sand, to help keep it still and secure while carving – it works really well for working on small sculptures.  Mouse was just the right size to sit in the hand and was filed and worked while being held too.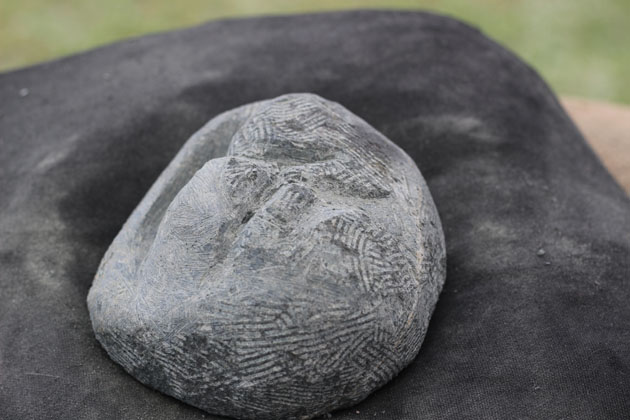 A tree carved in sandstone.  It is easy to forget that this was carved by someone who hadn't carved stone before, as there's such orderly and careful line carving and attention to detail.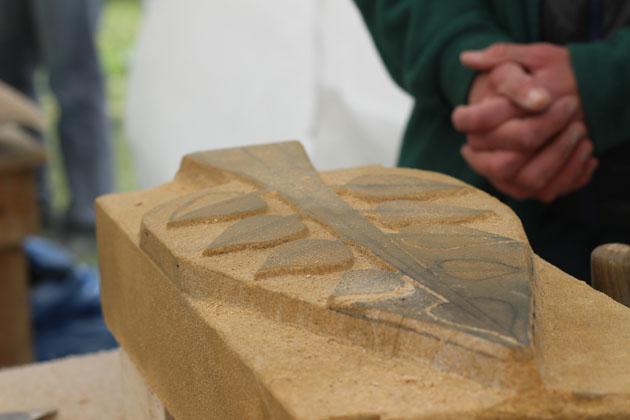 Another of my carvers chose soapstone to carve, but worked in a very different way, moving around the stone, following a line or idea, or shape and then texturing the surface by experimenting with the marks that the different tools made and working these into the surface.  The front, representing an owl shape, was then polished to contrast with the rest.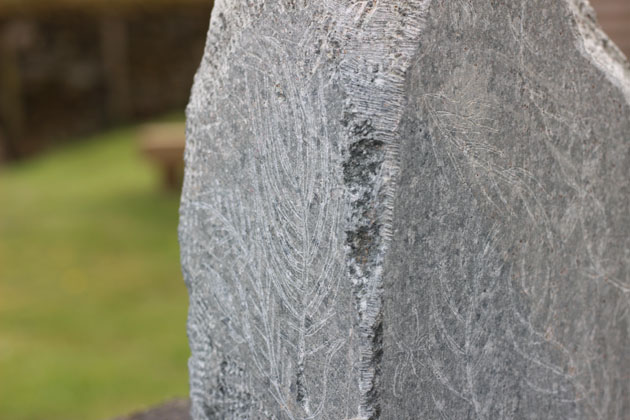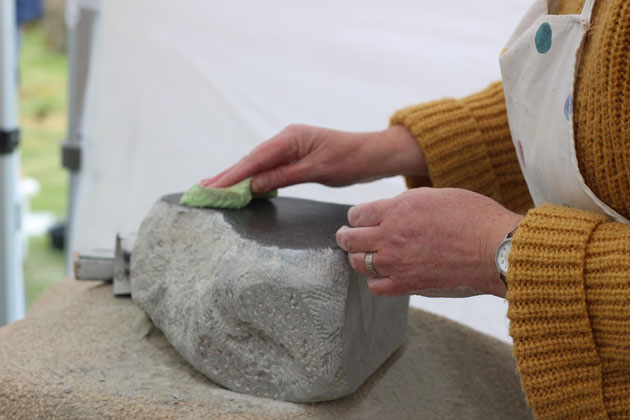 Such an intriguing shape carved in alabaster, as the holes were opened up the stone began to show its magic, with light showing through, glowing and translucent.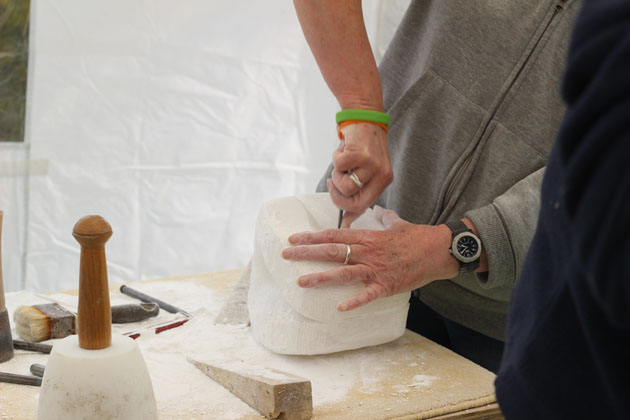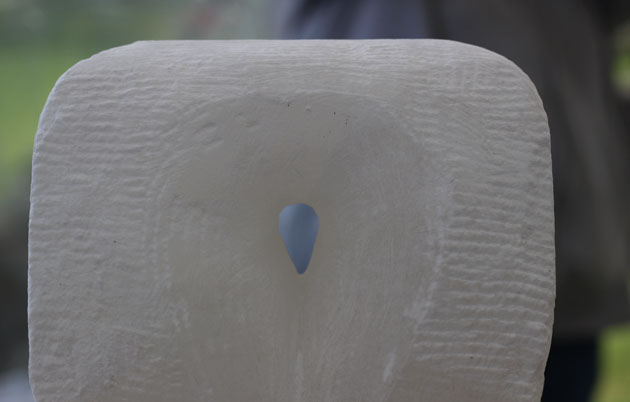 It is lovely to see three different carvings from the same person.  Lettering, a sculpted abstract shape, and also a piece working to a known mushroom shape requiring discipline and accuracy.  All finished neatly and well too!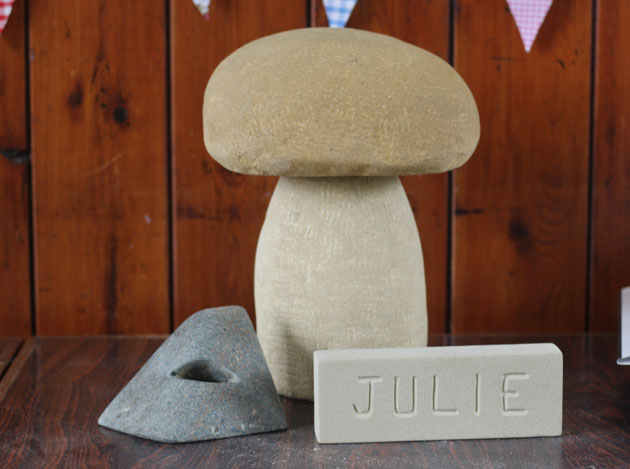 A very decorative birdbath carved in Portland Limestone, with design cut into the top surface and edges with the claw chisel, giving a very rhythmic and balanced feel.  Lucky birds!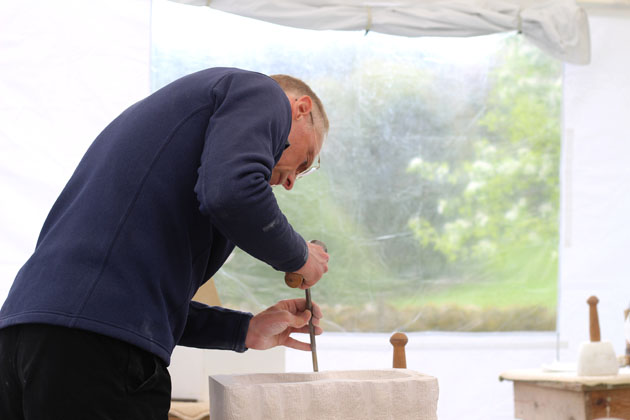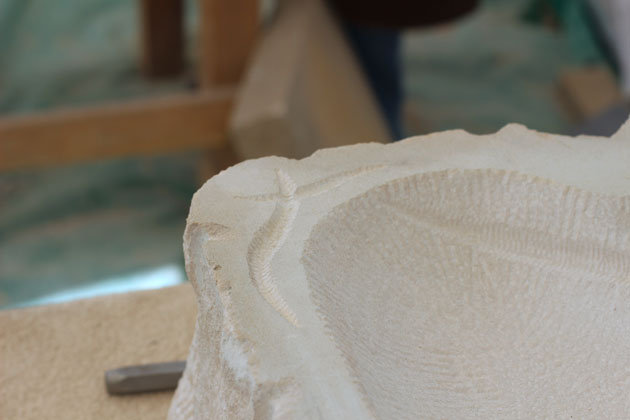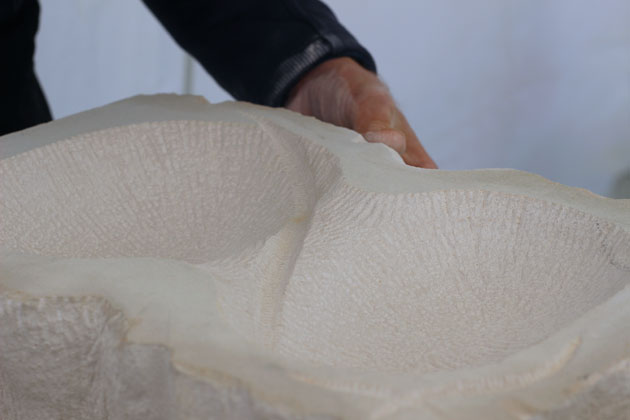 Both relief and incised letter cutting, and a relief carving.  Lettercutting in stone takes time and lots of practice to master, so it is lovely when new carvers settle down to the challenge, determined to get the chisel to carve the lines intended.  Each little step brings a little more confidence and with it a straighter, neater, more accomplished letter.  These skills can then be put to use for carving a fern unfurling.