Where do you get your stone from?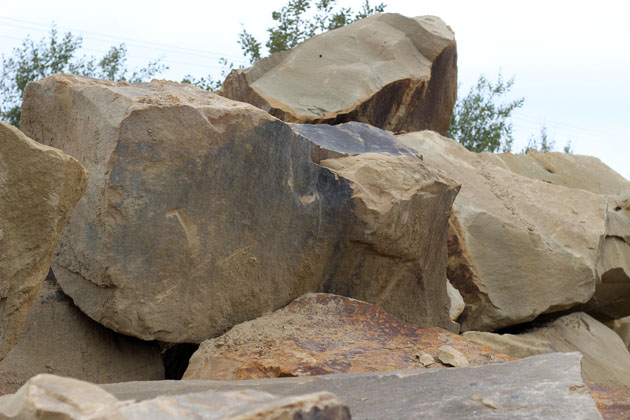 A question that has come up quite a few times during my recent exhibitions and shows is
'where do you get your stone from?'
Usually I exhibit a range of sculpture, carved in different stones and so I describe the quarries, countrywide, I have visited to collect stone blocks for working.
Selecting stone is so important.  If sandstone, it needs to be durable and weather beautifully.  If limestone, does it polish, have inclusions, is it course or fine grained.  Over time I've learned which stones I like carving, which ones have the right 'resistance' (hardness) for me, and which seem to bring out my best carving skills.
Of course each block is different, even from within the same quarry, and some have surprises to keep you on your toes.   I'm always learning.
The three stones I carve mostly are sandstone from West Yorkshire, Soapstone from Cornwall and Limestone from Tadcaster.  It is always exciting to collect my stone, quarries are vast, with huge extraction machinery at work, they're usually noisy and busy.  They are the source of my chosen material, which lies all around on an enormous scale.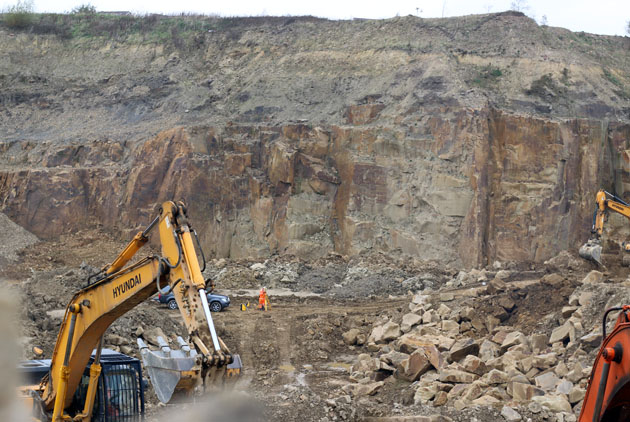 When I first started carving I bought a copy of the Natural Stone Directory, which lists all the quarries in the UK and the stone they supply by type, colour, typical uses and suitability.  I went through this and made a list of possibilities, visited the quarries in turn and tried the stone until I found ones that I liked carving.
There are still plenty for me to work through and it is always invigorating to try a new one!