Sunny Bank Mills Gallery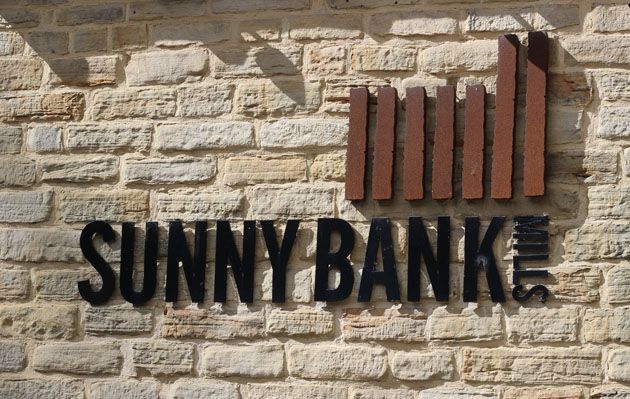 Sunny Bank Mills in Farsley, near Leeds was originally founded by a group of local clothiers in 1829 when they invested together to purchase land and build a woollen scribbling (combing and carding) and fulling (scouring and milling) mill.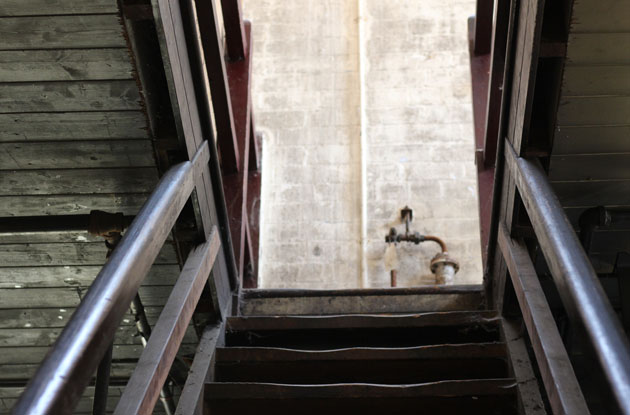 It has quite a history – in 1882 the majority share-holder Edwin Woodhouse became the outright owner and greatly expanded the Mills over the next thirty years and commenced worsted spinning and weaving.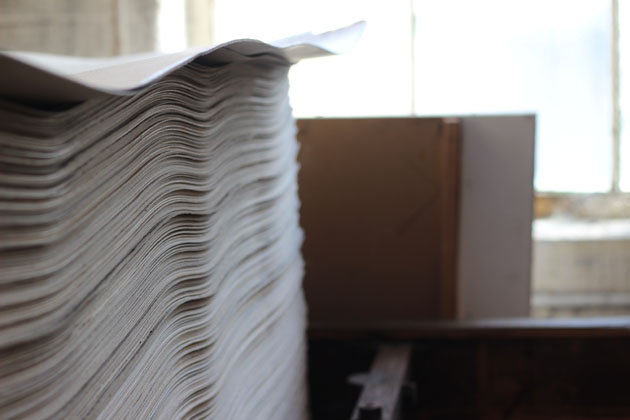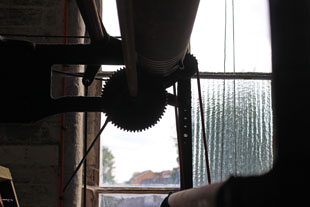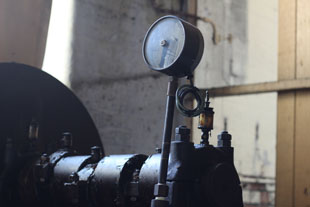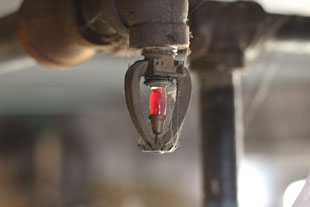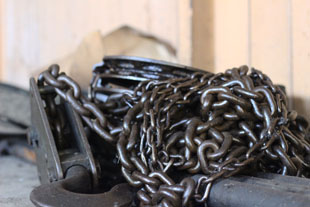 It became renowned worldwide for producing the best worsted cloth, but in 1912, having no son, Edwin Woodhouse sold his interest to James Ives and Company.  It wasn't long before it came to the notice of William Gaunt, the wool tycoon, who bought the mill in 1917 as part of his rapid expansion plan.
In 1929 the Great Depression destroys Gaunt's finances and all his mills fall under the control of the Inland Revenue and five leading banks.  After his death in 1943, his son Alfred reaches a settlement with the banks and regains control of Sunny Bank Mills.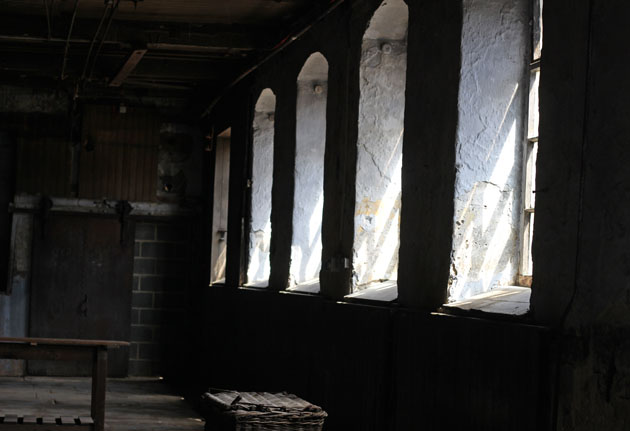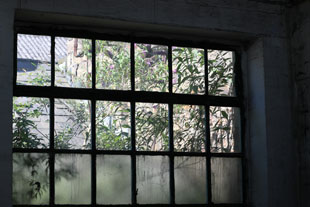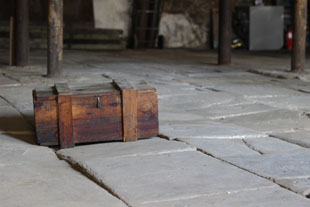 The mill prospers in the 1950's and 60's, building its export business and consolidating its place as one of the finest cloth producers in the world.  In 1975 the mill ceases its combing and spinning operations and invests further in weaving.
The Gulf War disrupts trade in the most important markets for the mill and it never fully recovered, ceasing production of fine worsteds after 180 years in 2008.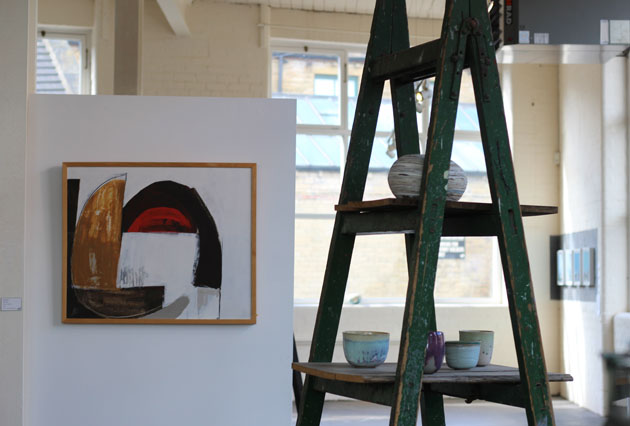 In 2010 an ambitious regeneration programme commenced with conversion of Sunny Bank Mills to offices, workshops, business premises and gallery.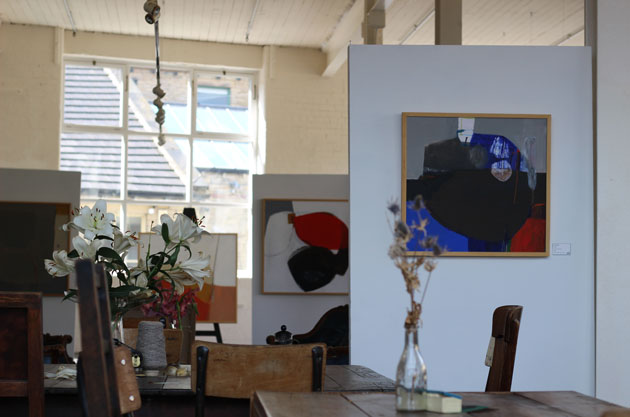 Yesterday I visited the gallery with a view to exhibiting there, and had a wonderful time exploring the site.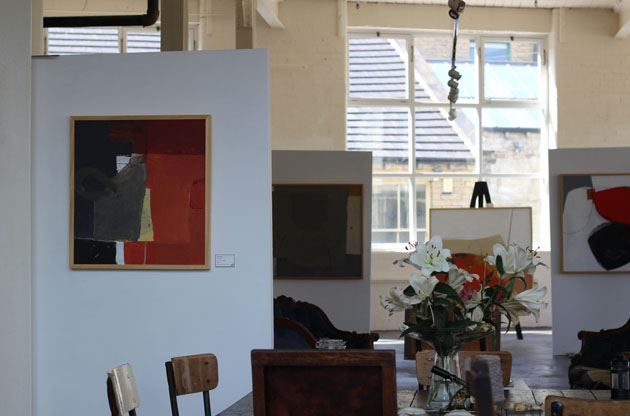 I was shown round the art gallery, some of the 'yet to be converted' buildings, weaving sheds and work areas and finally the archive room.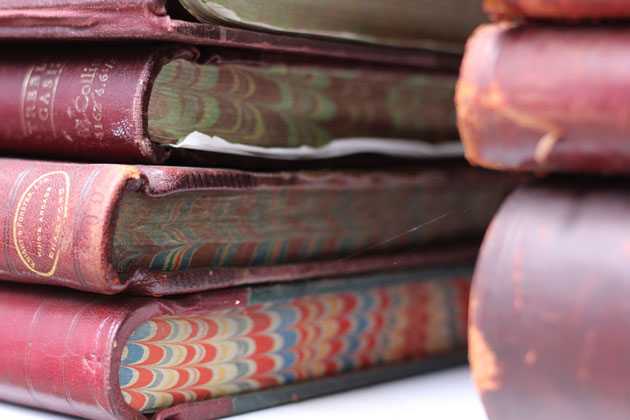 Here all the mill records, dye recipes, fabric patterns, order books, equipment and processes are kept – a wonderful and fascinating insight into the life of the mill, and being carefully conserved and catalogued by volunteers.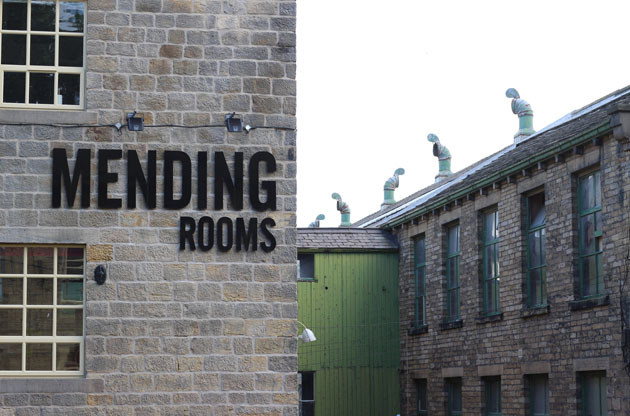 I saw some of the work created by other artists as their response to visiting or having residencies at the mill, which was exciting and inspiring.  I loved the site, it left quite an impression, and I'm now working on a proposal for showing my stone sculpture there next year.