Swallow sculpture in progress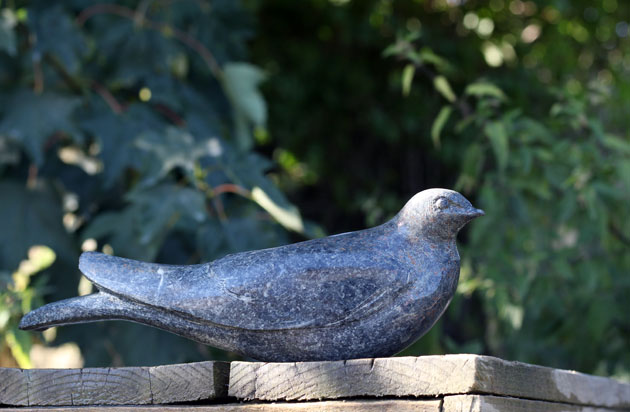 Stone sculpture in progress depicting a Swallow momentarily perched.  The carving is in Cornish Soapstone and will be polished once I've completed the shaping, slimming and refining.
A swallow pair nested here at the workshop this year, raising five youngsters and so I'm surrounded by their happy sounding chirruping as I carve.  I watched the newly fledged youngsters taking short bursts of flight and then coming to rest on the ridge of the greenhouse roof.  From there they scanned the sky, kept sight of their encouraging parents, scratched and preened, and then in a burst set off again.
Such energy and instinct, shiny feathered and sleek in the sunshine.